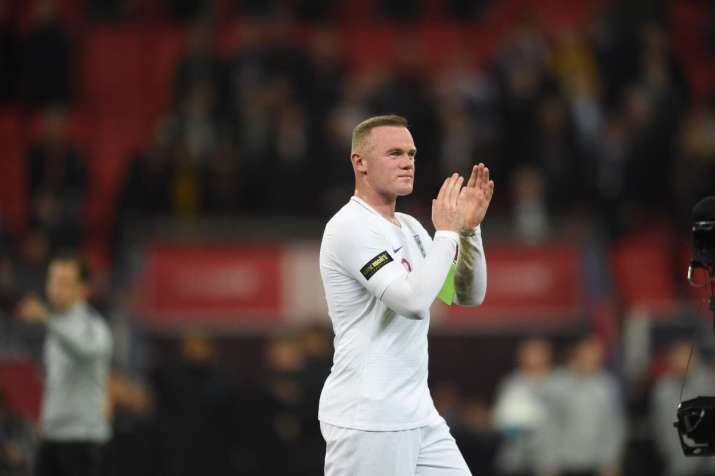 Christian Pulisic nearly put the United States ahead against England midway through the first half, only for goalkeeper Jordan Pickford to come off his line and make a kick save. 
A short while later, Pulisic lost the ball and Jesse Lingard gave England the lead. Just 104 seconds later, Trent Alexander-Arnold doubled the advantage.
"We need to get a lot better if we want to beat a good side like that," Pulisic said after Thursday night's 3-0 defeat. "We're not happy with the result."
Callum Wilson beat Brad Guzan in the 77th minute, and Wayne Rooney entered in the 58th minute in his English national team farewell. The United States is 0-3 in three matches at old and new Wembley, outscored 7-0.
But, the night belonged to Rooney, who came out of retirement to play one last match in front of the home supporters. He didn't get the goal to cap it off but the Three Lions's leading goalscorer did have an emotional day on the field. 
The end of an era. 👋#threelions pic.twitter.com/Sbf2R8IiTg

— England (@England) November 15, 2018
Rooney, who joined Major League Soccer's D.C. United in July, made his 120th international appearance, the most among England outfield players. The best chance for the 33-year-old striker was in stoppage time, when his low shot was saved by Guzan to the frustration of a crowd of 68,155. Rooney finished with an England record 53 goals.
"Another yard it would have been in ... and it would have great," Rooney said. "But in some ways it's great because if I did score it would have opened another whole lot of debate whether that goal should count or not. In some ways it's probably better it didn't go in."
England went ahead in the 25th minute when Dele Alli took the ball into the corner and passed to Lingard the top of the penalty area. Lingard took a touch as Miazga failed to close him down, then lofted the ball to the far corner over Guzan's outstretched arm.
Wilson dribbled into the penalty area in the 27th at Brooks and Miazga. The ball bounded out to Jadon Sancho, who passed to an onrushing Alexander-Arnold. Brooks failed to challenge him and Alexander-Arnold beat Guzan to the far post from with an angled shot from 10 yards.
Wilson scored off a pass from Fabian Delph, beating Brooks to a cross and putting in a volley from 7 yards. Wilson and Alexander-Arnold scored their first international goals.
"Probably gave them too much respect in the first half," Guzan said. "Ultimately we were outclassed.