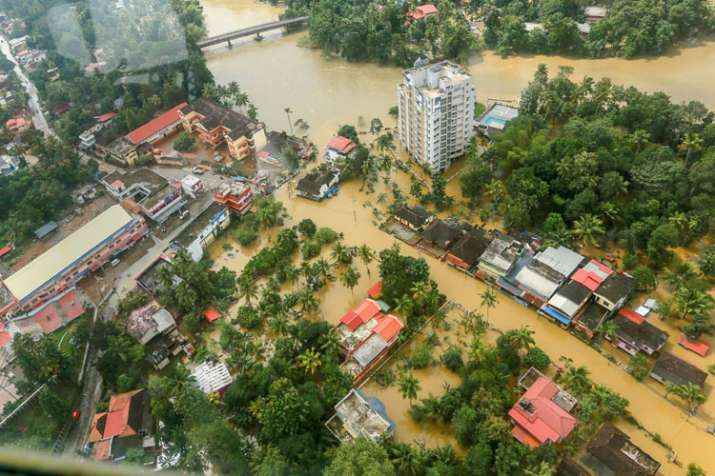 In the midst of a hectic Calcutta Football League season, East Bengal's Kerala players are in a state of distress, panicky about the well being of their folks back home, who have been hit by worst ever flood in a century.
East Bengal goalkeeper K Mirshad's sister was forced to leave her home in Kanhangad in the semi-affected Kasargod district and is taking shelter elsewhere.
Forward Jobby Justin's family is safe as they hail from Trivandrum but his younger brother who studies engineering in Palakkad had to face a lot of hardship to reach home after being cut off from rains.
"The rain has stopped but we are bracing for a bigger crisis back home. But there's lack of clean drinking water, and the fear of an outbreak. Our people are going through a difficult time but we can't go back home now. Once the league gets over (September 24), we hope to go there," Justin told PTI.
After seeing all the trains going packed, his brother had to take a de tour via Madurai in Tamil Nadu to reach home.
"He (brother) has slept little after reaching home. All the youngsters are engaged in volunteering like collecting and distributing relief materials. I feel really sad that I'm not there in this hour of crisis," the young forward said.
"All the schools and colleges have been transformed into relief camps, and everyone is coming together." 
While Justin's area is not affected by the flood, his teammate Mirshad, who hails of Nileshwaram in Kasargod district, is somewhat affected.
"My sister and her family had to take shelter at a different place after the red-alert was issued four-five days ago. Fortunately, there was no loss of property but there's water everywhere where she lives," Mirshad said.
"We are waiting for the league to get over so that we go back home. We are just praying that everything returns to normalcy soon." 
Thousands of kilometeres away, the Kerala players are doing their bit to raise funds for the flood victims. It all began during the sidelines of their 3-0 win over Aryan Club in a CFL match when Man-of-the-Match Laldanmawia Ralte donated his entire prize money.
"The fans have contributed in a great way. Now, we have taken it up on our official WhatsApp group. Defender Lalram Chullova's family members too have contributed. All our 30 players and officials are chipping in," an East Bengal official said.
East Bengal's third Kerala recruit, goalkeeper C K Ubaid, has shared the initiative on his Facebook page after the match on Agust 18.
"It's not the amount that is counted, but the generosity and kindness," he said thanking the East Bengal fans.