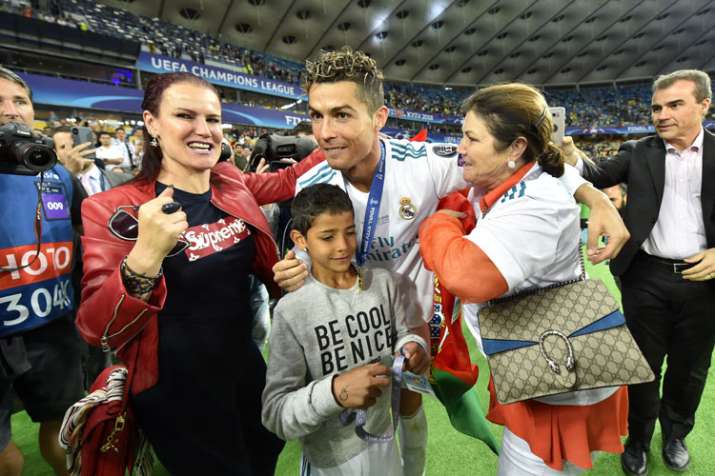 Real Madrid will continue celebrating a record-extending 13th European club title with its fans back in the Spanish capital on Sunday.
Some 80,000 supporters reveled in their team's third straight Champions League triumph on Saturday night after watching Madrid beat Liverpool 3-1 in the final in Kiev on large TV screens set up at Real's Santiago Bernabeu Stadium.
Thousands kept partying late into the night in a central square in Madrid.
On returning to Spain, Madrid's team is due to hold a victory parade that will end in more festivities at the Santiago Bernabeu.
Earlier, Real Madrid captain Sergio Ramos lifted the iconic Champions League trophy for a third straight year.
Ramos has been part of each of Madrid's four titles in the past five seasons.
It's the first hat trick of European titles for one team since Bayern Munich won each final from 1974-76.
It also makes Zinedine Zidane the first coach to win three straight European Cup or Champions League titles.
Zidane's three career titles as a coach matches the record of former Liverpool manager Bob Paisley and Carlo Ancelotti, who won two with AC Milan and Madrid's 2014 title.
Zidane has never been eliminated from the Champions League since becoming Madrid coach in January 2016.