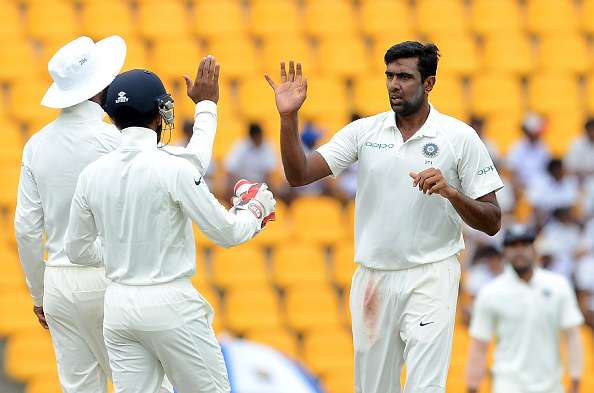 Indian all-rounder Ravichandran Ashwin, who has been rested for the upcoming limited-overs series against Sri Lanka, is confirmed to make his county cricket debut for Worcestershire this season. The spin bowler secured 4 wickets in the 3rd Test match, day 3 of the follow on.  
Earlier, it was reported that Worcestershire had expressed their desire to avail Ashwin's services towards the end of their season.
However, the Indian off-spinner is expected to be available as early as his county side's clash against Gloucestershire starting August 28.
Besides Ashwin, Indian fast bowler Ishant Sharma and Cheteshwar Pujara will also feature on the English circuit this season, a media reports suggested.
While Ishant will play for Warwickshire, Pujara will continue to represent Nottinghamshire for whom he has been playing since the start of the season.
Ashwin and his team-mate Pujara can also face each other when Worcestershire lock horns table-toppers Nottinghamshire beginning September 5.
Meanwhile, left-arm spinner Ravindra Jadeja has also been in talks to play county cricket, but which team he will play for is yet to be decided.
It should be noted that none of these four players are part of the Indian squad for the five-match ODI series and lone T20I match against Sri Lanka, beginning August 20 in Dambulla.
(With ANI Inputs).