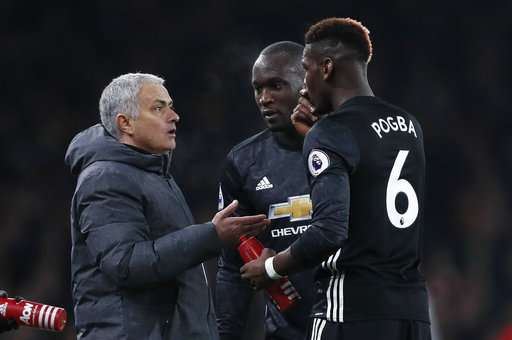 Manchester City manager Pep Guardiola was sad to see Paul Pogba get a red card that will cause the Manchester United midfielder to miss the top-of-the-table derby match next weekend. Guardiola said, "I would like that Paul could play (because) I like to face the team with the best players as possible, to see if (we are) able to beat them."
Pogba was sent off for a studs-first tackle on Hector Bellerin in United's 3-1 win over Arsenal on Saturday. It will earn the France international a three-match ban and leave United without possibly its key player for its biggest game of the season.
Hours before the Arsenal game, a TV interview with Pogba was broadcast in which he said he hoped City — the Premier League leader by eight points — "will get some very important players injured" this season.
Asked for his thoughts, Guardiola said Sunday: "Did he say that? I think, in the end, it was an expression. I am pretty sure he doesn't want other players to get injured."