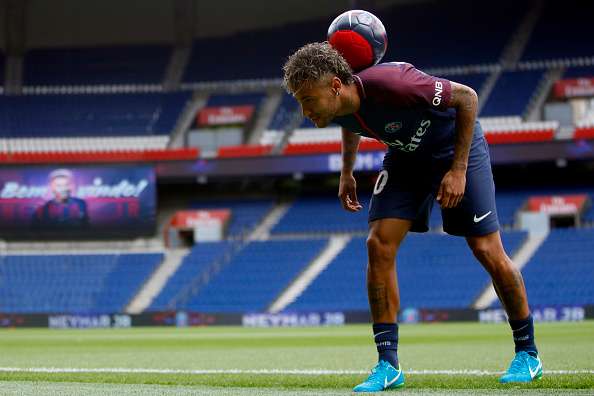 Paris Saint-Germain's new star player won't make his debut with the French league side against Amiens on Saturday because of paperwork issues.
PSG confirmed Neymar would not play in the club's season opener against newly-promoted Amiens after the French football league did not receive the player's international transfer certificate (CIT) before Friday's night deadline.
"The player can't feature against Amiens because unfortunately the CIT is mandatory and should be delivered on the eve of the match at the latest," the French league said.
PSG said Neymar would have been included in the squad if the document had been submitted in time. The former Barcelona star had said he was ready to play during his first press conference in Paris.
Neymar will, however, be at the Parc des Princes for his official presentation to fans ahead of the game. The ceremony will feature a DJ set by Martin Solveig at a sold-out stadium.
The 25-year-old Brazil international is now expected to make his debut on Aug. 13 against Guingamp.
Neymar's arrival in Paris in a world record transfer worth 222 million euros ($262 million) has provoked a lot of excitement among PSG fans.
The club said more than 10,000 jerseys emblazoned with Neymar's name were sold on Friday in the Paris Saint-Germain official stores. The club added that sales would be limited to one jersey per person on Saturday.