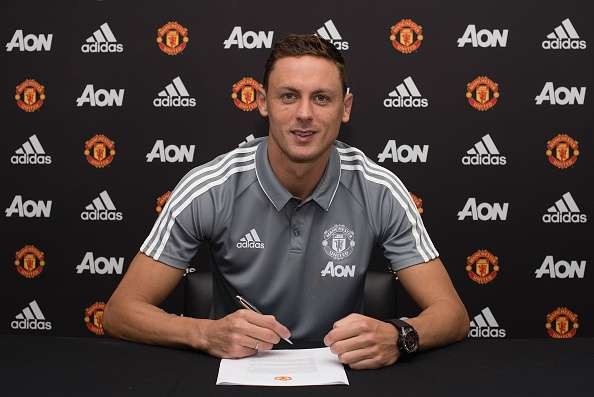 The Red Devils have finally landed defence midfielder Nemanja Matic from Chelsea for 40 Million Euros on a 3-year contract. The Serbian midfielder has reunited with his former Chelsea boss Jose Mourinho after the Portuguese manager was sacked from Chelsea after their poor run in 2015 premier league. Manchester United were on a pursuit for the midfielder till they landed Romelu Lukaku from Everton for 75 Million Euros. Lukaku was destined to join his former club at Stamford Bridge but apparently the Belgian forward chose Jose's Red Devils over Conte's Blues.
From the beginning of the transfer window, Jose had a keen interest in bringing the Serbian to Old Trafford as Matic's role at Chelsea was at risk when Antonio Konte brought in N'Golo Kante from Leicester City. The midfielder played a decisive role at Chelsea as they won the Barclays Premier League 2016-17 season. 
Matic's name was first on the team's list when the Serbian played under Jose Mourinho. 
Speculations arose when Matic was left out of the pre-season squad which was a sure indication of the Serbian switching sides with the Red Devils. With Michael Carrick catching up on age, the Serbian midfielder was a perfect fit for his replacement. 
A picture arose across social media where Matic was spotted posing with a Manchester United T-shirt which was an indication that the Serbian was at Manchester for his medicals. Soon later enough the former Chelsea player signed his contract for the Red Devils.
The boss: "Nemanja is a Manchester United player and a Jose Mourinho player." #MaticIsRed pic.twitter.com/ekGbcnPTrV

— Manchester United (@ManUtd) July 31, 2017
As Jose builds a stronger squad with bringing in Lukaku and Benfica's Victor Lindelof, the Red Devils will challenge for the UEFA Champions League this year as they won the Europa League against a young squad of Ajax.
Nemanja Matic will wear the number 31 jersey in Manchester United as the season kicks off in two weeks as the Red Devils take on improved West Ham United on August 13.    
#MUFC is delighted to announce the signing of Nemanja Matic from Chelsea on a three-year contract. https://t.co/AH5KfCr9ZI #MaticIsRed pic.twitter.com/vbl8kSLbEO

— Manchester United (@ManUtd) July 31, 2017