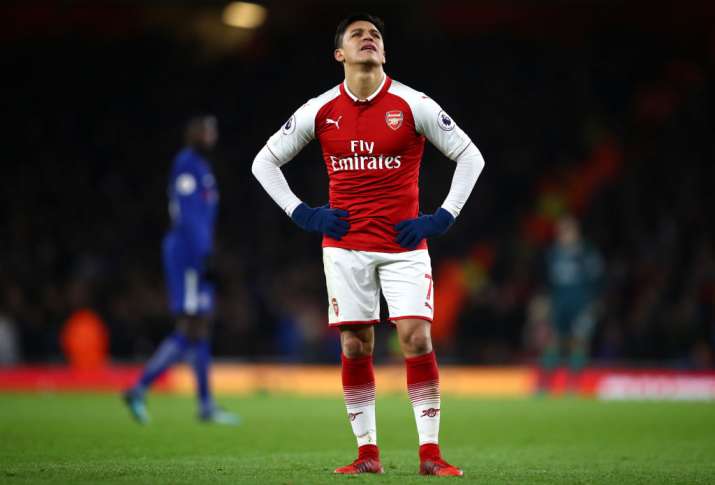 Arsenal's Alexis Sanchez is in the last year of his contract with the North London club and doesn't look anywhere close to signing a new one. The Chilean had made his intentions clear before the start of the season that he had wanted a move to the Etihad Stadium where he can reunite with his former FC Barcelona boss Pep Guardiola. Things turned sour when manager Arsene Wenger decided not to let him go after the pursuit of Monaco's Thomas Lemar didn't work out in the summer transfer window.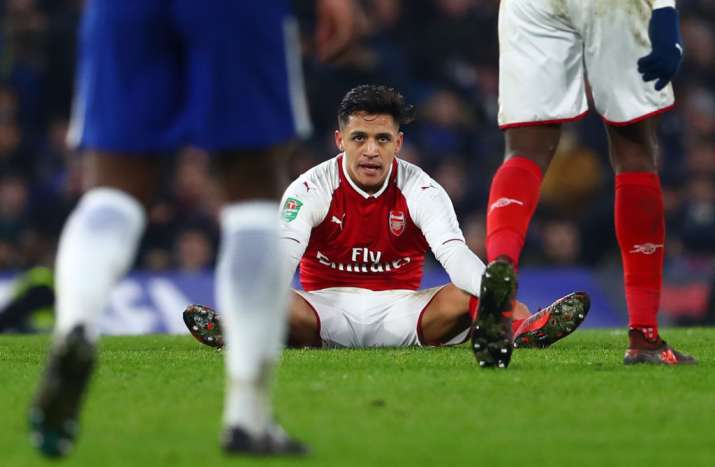 Sanchez looks dejected during a match.
Sanchez's reunion with Pep Guardiola will eventually happen at the end of the season as the Chilean becomes a free agent once his contract runs out with the Gunners. But another club has entered the race for the winger's signature and that is City neighbours Manchester United. Jose Mourinho has targeted Sanchez as well but might be a bit too late as the Chilean's reunion with the Spanish boss seems more favourable.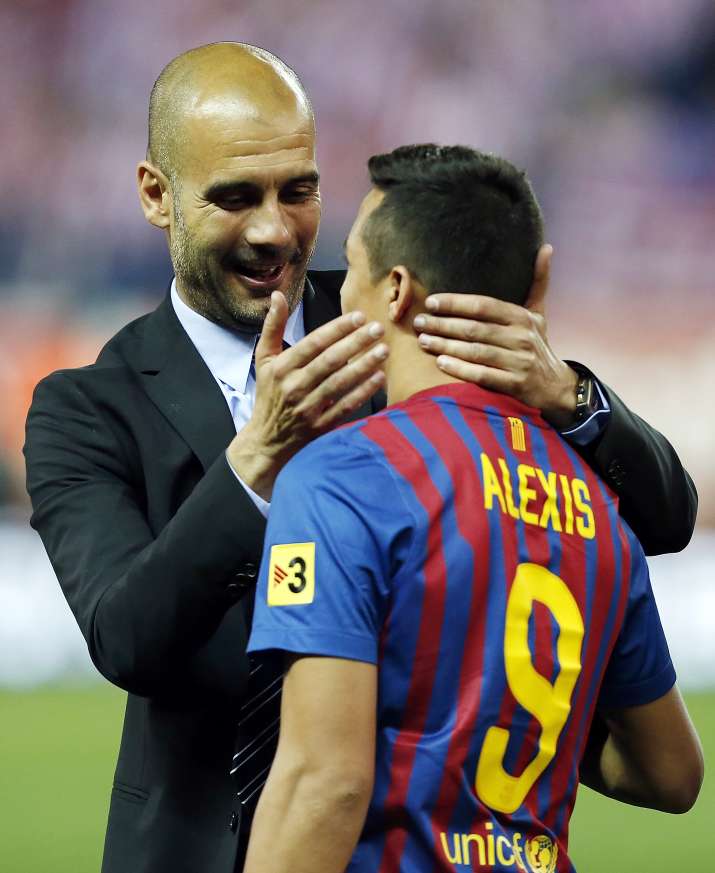 A file image of Pep Guardiola and Alexis Sanchez
Mourinho has already targetted German midfielder Mesut Ozil from Arsenal as the playmaker runs out of his contract with Arsenal as well. This would be another possibility of a reunion as Mourinho who managed Real Madrid from 2010 to 2013, had the German playmaker was under his wing.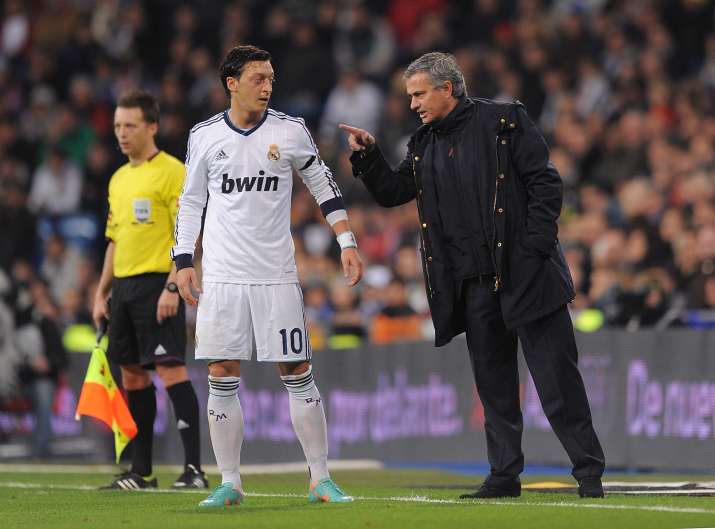 A file image of Mesut Ozil and Jose Mourinho.
Nothing has seemed to work for Arsenal this year. Finishing fifth last season saw them out of the UEFA Champions League this year after qualifying successfully for 17 consecutive seasons straight before and now into the Europa League. If not the champions league, the Gunners have lost the chance to retain their FA Cup after they were knocked out by second-tier Nottingham Forrest 4-2. The squad selection was bizarre enough which cost them the game despite Danny Welbeck, Theo Walcott, Mohamad Elneny, Iwobi and Per Mertesacker starting in the match. 
The only possibility for Arsenal to save grace is a top-four finish in the league as Manchester City are far ahead of the Gunners by 23 points, a chance to lift the EFL cup as they drew the first leg to Chelsea and a crack at the Europa League which also features Borussia Dortmund and Atletico Madrid after they were knocked out from the Champions League. 
Wenger's job is under scrutiny after he signed a two-year deal last year with the North London club as the 'Wenger Out' signs have initiated once again. As media reports suggest, Italian manager and former Bayern Munich coach Carlo Ancelotti will succeed the Frenchman who has been with the club for over 21 years, breaking Sir Alex Fergusson's record.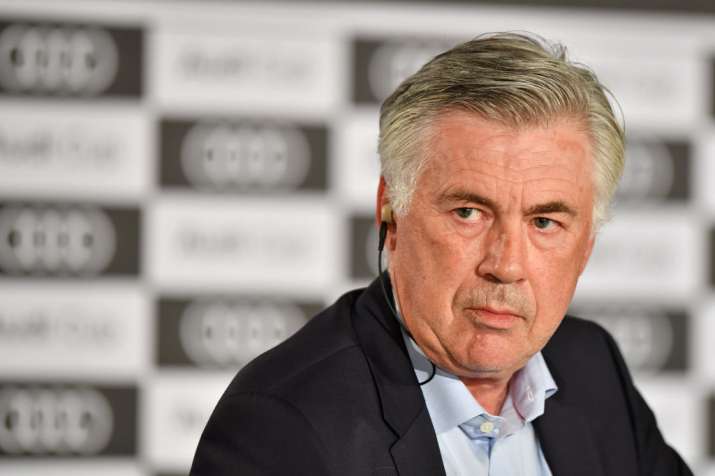 A file image of Carlo Ancelotti.
Arsenal have signed Konstantinos Mavropanos from PAS Giannini (Greek League) and have set their eyes on Sanchez's replacement from Boca Juniors' Cristian Pavon. 
Sanchez and Ozil's move is imminent as they look nowhere close to signing a new deal and Wenger will have to bring in signings if he is to see of his contract next year before being shown the door.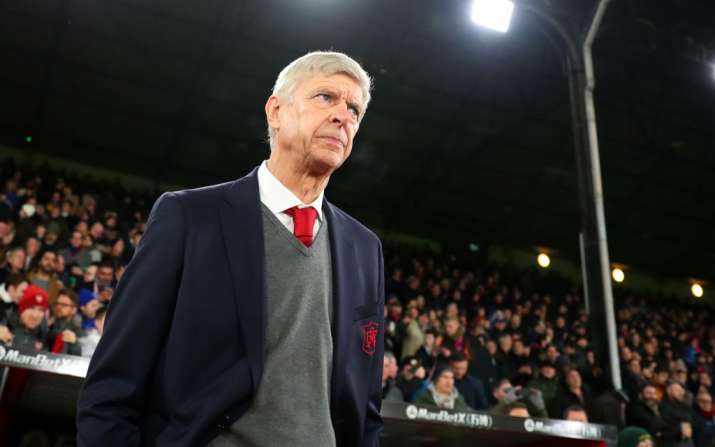 A file image of Arsene Wenger.