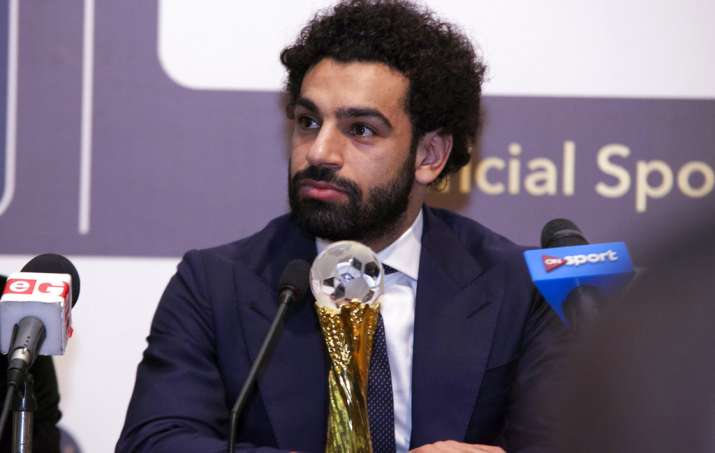 Started from the bottom now he's here. Mohamed Salah has come a long way since his career in football began and now he is the first Egyptian to win the award since Mahmoud al-Khatib in 1983. Salah pipped clubmate Sadio Mane to win the African Player of the Year. The Senegal sprinter was one of the favourites to bag the prestigious award but it was the Egyptian who named was echoed in the Ghanaian capital Accra on Thursday. 
Known better as a failed Chelsea winger, Salah's iconic moment in 2017 was when he helped Egypt reach the 2018 World Cup in Russia. Despite him being a goal machine for the 'Fab 4' in the Liverpool attack, his dedication and passion for the team has helped him become one of the most wanted players in Europe. 
The sprinter has scored 23 goals in 29 matches in all competitions this season after he was brought from AS Roma for 40 Million Euros. He starred for a resurgent Egypt in the World Cup qualifiers where his brace helped the African nation reach qualify and also was infront of goal in the Africa cup of nations last year where Egypt were runners-up to Cameroon.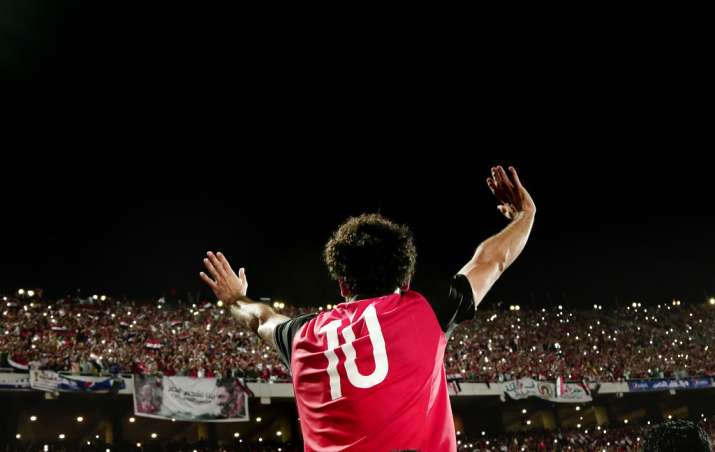 The top three players who were nominated for the African Player of the Year was Salah from Egypt, teammate Sadio Mane from Senegal who won the award in 2015 and Gabon International and Borussia Dortmund forward Pierre Emerick Aubameyang. 
Salah had bagged a number of awards this season such as the BCC African Footballer of the year and Arab player of the year. 
An emotional and proud Salah spared a few words and dedicated his award to the kids in Africa. 
"Winning this award is a dream come true  2017 was an unbelievable year for me I had a fantastic time with the national team," said Salah after receiving the trophy.
"This is a big award for me, a special moment in my career. I would like to dedicate it to all the kids in Africa and Egypt.
"I want to tell them to never stop dreaming, never stop believing."
Salah has been a monster infront of goals as his run down the right flank is every defence's worst nightmare. His curve in the box is spot on accurate and facing under-pressure situations has become a habit. 
Under coach Jurgen Klopp, the 'Fab 4' that consists of Brazil duo Roberto Firminho, Philippe Coutinho, Mane and Salah have been a challenge to the club's defence this season but their own defence needs a bit of a tuning as the Merseyside reds have paid a world record fee for a defender as they bring in Dutchman Virgil van Dijk from Southampton. 
During his time at Chelsea, the Egyptian was placed on the bench by then manager Jose Mourinho on a number of occasions till he was sent to Florentina on loan. From there onwards, the 25-year old was sent to AS Roma where he started to find his form as he netted in 15 goals, assists eleven times in 31 matches where he started in 29 of them in the 2016-2017 season. 
Since he stepped foot at Anfield, a different and stronger Salah has been caged open as he has been on fire infront of goal and is currently the leading goal scorer in the Premier League with 17 goals in 21 matches. Liverpool have emerged as a competitive club since their dry spells with trophies haven't been coming their way for a while as Klopp's reds look determined as they currently book the fourth spot in the league. Take a look at some of the action from the 25-year old this season. 
🇪🇬 Introducing the 2017 African Player of the Year...@22mosalah 👏👏👏

What next for Salah?#UCL pic.twitter.com/jaPSW3ds8T

— UEFA Champions League (@ChampionsLeague) January 4, 2018