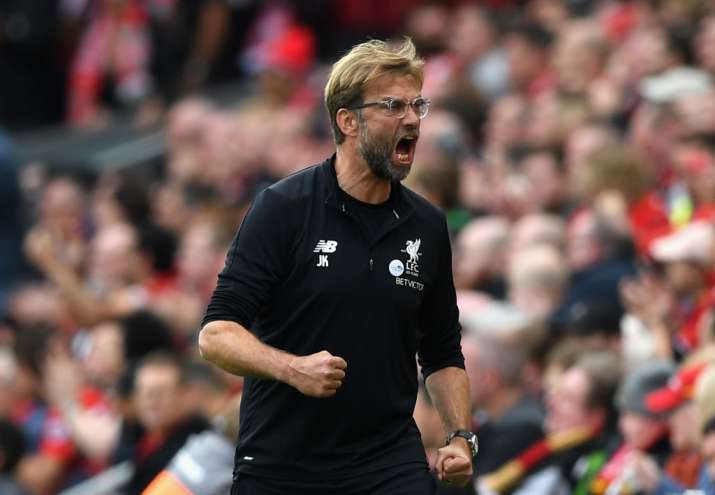 Liverpool FC chief coach Jurgen Klopp reckoned his side are not in the race with English Premier League (EPL) table toppers Manchester City in the ongoing season. The Merseyside club hasn't had the perfect start to the season despite hammering Arsenal by four goals without a reply, the Reds still have a lot of work to do. 
The Pep Guardiola-managed side have accumulated 22 points from eight matches, while Liverpool have only earned 13 from a similar number of matches in the EPL. 
"We are still in the race, not with City at the moment because they have I don't how many points, and I don't say already that we should only fight for a top-four place. Performance-wise we are a team that should be there but now we have to get the results, Klopp who won the Bundesliga title twice with Borussia Dortmund was quoted as saying as media reports suggest. 
Klopp, who is at the helm of Liverpool since 2015, believes this EPL season will be difficult for his side, keeping in mind the number points they have failed to earn. 
"We can make steps. From a very good season last year, we can make steps this year. Position-wise I think it should be possible but it is difficult with the few points we have given away. It is a long season," the 50-year-old said. 
"If we can bring consistency and be more ruthless, be more clinical in situations because of confidence and all that stuff, then we can win games. I would say a lot of games," Klopp added.
(With IANS Inputs).