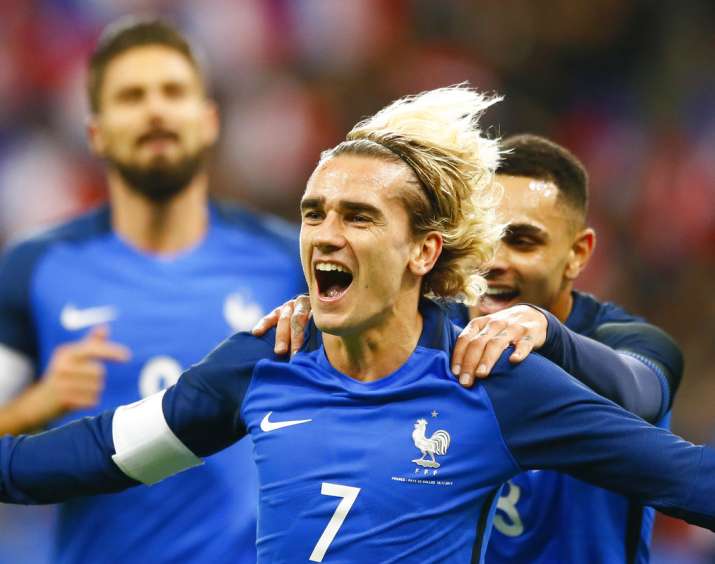 Misery continues at Atletico Madrid as coach Diego Simeone says he has no problem if star forward Antoine Griezmann leaves the club at any point of time. The Frenchman has been linked to European giants such as Manchester United, PSG and rivals FC Barcelona. Griezman has been speculated to leave the Wanda Metropolitano and join United who are favourites to seal the star striker since last season. It was Griezman who penned a new deal at Atletico but now has made up his mind to make a move from Madrid. 
With Atletico being knocked out of the Champions League and now in the Europa League, the Frenchman now sets his eyes on a move but where is an unanswered question. As media reports suggest, Griezman stated that he would like to play alongside his friend Paul Pogba. A move to Old Trafford seems favourable but rivals Barcelona have also inquired about the forward as they still search for a replacement on the left wing after Neymar left for a record deal move to PSG.
The Argentine coach feels that the players at one point have to leave the club. Diego Costa left Atletico back in 2014 and moved to English giants Chelsea and has now returned to the club. The Spaniard is expected to play from January. Simione has his say about the Frenchman's decision to leave.
"Of course he can leave at some point, like Diego Costa and Arda Turan did in their day," said the Argentine, as media reports suggest. 
"I love watching my players grow, and if one of them tells me that they have the unique opportunity of playing for a certain team, after they did everything they could for me, like Griezmann has done, 
"I'll say it's not a problem. I know that he needs to grow," Simeone added. 
Atletico have come close to winning the UCL and have reached the finals, only to lose to their neighbours Real Madrid. With Atleti out of the UCL, the Europa League seems to be the only place where the Madristas can make the most of. With Barcelona topping the league at the moment, nothing really seems to be working out for Atleti.