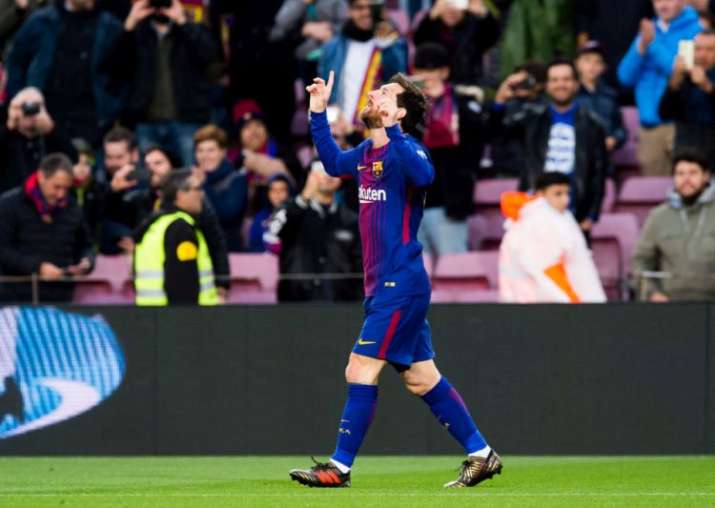 Barcelona restored a nine-point lead in the Spanish league as Lionel Messi and Luis Suarez scored first-half goals in a 3-0 win over Levante on Sunday, before the arrival of Philippe Coutinho.
Messi opened the scoring with his league-leading 16th goal of the season before Suarez doubled the advantage ahead of half-time.
Messi set up Paulinho to round off the win in stoppage time.
Barcelona said on Saturday that the 25-year-old Coutinho will sign a contract for the rest of this season along with five more seasons. Barcelona did not reveal the cost of the deal for the 25-year-old Liverpool playmaker but a person familiar with the details told The Associated Press on Saturday that the transfer is worth 160 million euros ($192 million). The person spoke on condition of anonymity because they were not authorised to comment publicly about the deal, which would be a club record for Barcelona.
Atletico Madrid remained in a distant second place after they had temporarily closed the gap by beating Getafe 2-0 on Saturday.
The win took Barcelona's unbeaten streak to 27 straight matches dating back to their loss to Real Madrid in the curtain-raising Spanish Super Cup in August.
(With AP inputs)