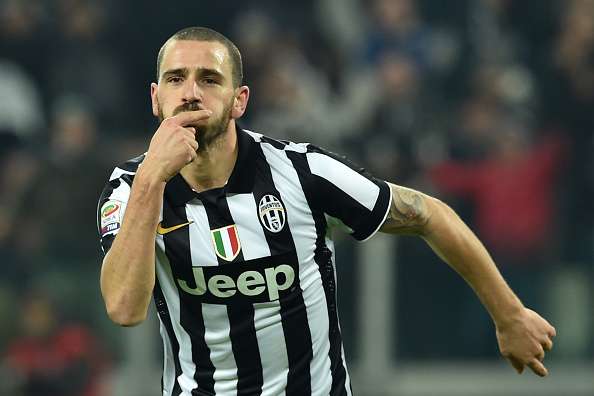 Juventus defensive stalwart Leonardo Bonucci was set to complete a shock move to AC Milan for a reported transfer fee of around $45 million due to his alleged frosty relationship with the Turin football giants' head coach Massimiliano Allegri.
The 30-year-old, who has won 70 caps for Italy, arrived at Milan headquarters and the seven-time European champions released videos and images of the player meeting the city club CEO Marco Fassone.
It is being reported that he will undergo his medicals before signing a five-year deal with a salary of eight million euros ($9.16 million) per season at the club that currently boasts a project to take it back to its glory days. With this salary, he could be the Italian league's highest-paid footballer.
Bonucci is part of Juventus' famed BBC defensive trio alongside Andrea Barzagli and Giorgio Chiellini who have powered the Turin outfit to six Serie A titles and two finals in three Champions League campaigns.
His future at Juventus has been uncertain for some time following a bust-up with Allegri in February. There are also reports about him being unhappy with arguments with the coach and some players during the Champions League final loss to Real Madrid in June in Cardiff.
Bonucci was a summer transfer target for both Manchester City and Chelsea following a successful seven-year spell in Turin.
He will now become the latest in a string of signings by Milan this summer. Under their new Chinese owners, they have already signed at least six players who can start for the team.
​