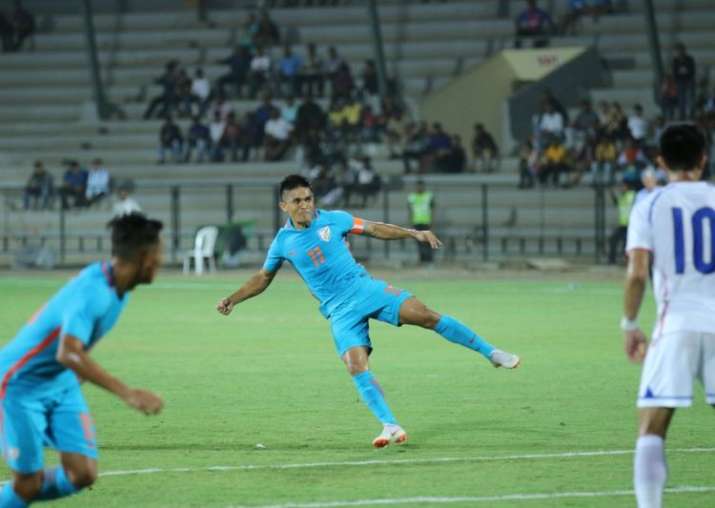 Indian national football team captain Sunil Chhetri joined the ranks of Portuguese footballer Cristiano Ronaldo and Lionel Messi of Argentina, becoming the third-highest active international goalscorer after he struck a hat-trick in India's 5-0 win over Chinese Taipei at the Intercontinental Cup on Friday.
Thanks to the three goals, Chhetri surpassed the USA international striker Clint Dempsey and placed himself as joint-third in the active goalscorers' list with Spain' David Villa.
With a total of 59 goals in his illustrious career so far, Chhetri drew level with Villa (59) and now follows leaders Ronaldo (61) and Messi (64) in the list.
Chhetri, India's all-time highest scorer, led by example once again, scoring in the 14th, 34th and 62nd minute of the opener at the Mumbai Football Arena.
"I am very happy when I score. I do not take it for granted. I am very fortunate to score so many goals for my club and country. I am very happy from inside. It's just that I don't celebrate outrageously like Robin Singh, Chhetri said at the post match press conference.
Hosts India made a positive start to its campaign at the Intercontinental Cup with a rousing victory over Chinese Taipei.