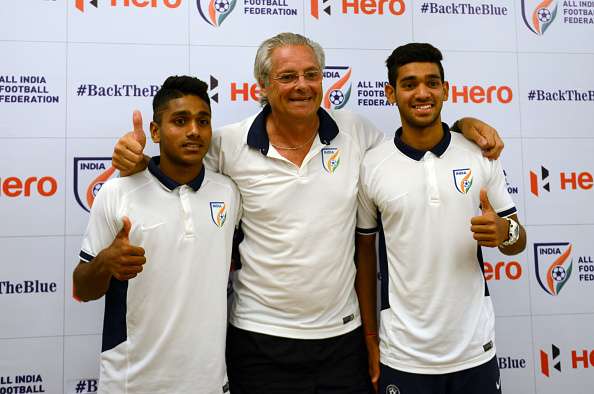 With less than 100 days to go for the FIFA U-17 World Cup, the Indian squad is gearing up to take part in the Torneo de 4 Naciones Tournament in Mexico City, as part of its preparations for the mega event. The tournament which features four teams, including India, will see the Indian colts square off against the U-17 teams from Mexico, Colombia and Chile. 
The Indian squad will be locking horns against Mexico on August 3 before facing Colombia on August 4 and Chile on August 6. 
In an effort to build a strong team, the All India Football Federation (AIFF) has provided the Indian squad with an exposure trip to Europe where it faced Serbia, Macedonia and Benfica SL among other club and national teams. 
India has been drawn in Group A of the U-17 World Cup alongside USA, Colombia and Ghana.