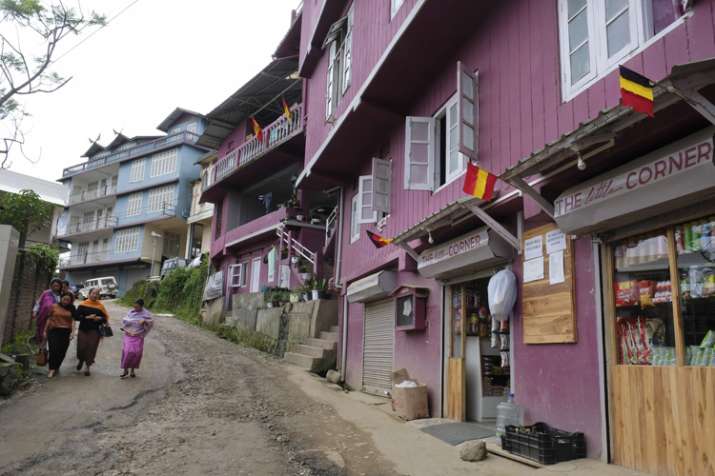 In India, where cricket is one of the few things that knit together this disparate nation, the people of the distant northeast see glory in a different sport: Football. (FIFA WC 2018: FULL COVERAGE)
In Nagaland state, power authority employees have been ordered to "remain vigilant", and warned they could be called in for emergencies.
Because in a region long plagued by power blackouts, officials know the electricity needs to stay on during World Cup matches.
Football fervor is felt mostly deeply in Nagaland, Manipur, Meghalaya and Mizoram, four of the seven states that dangle off India's northeast.
The order, sent by Nagaland state officials earlier this month, made clear this was no ordinary time for the state's power authority.
In this corner of India's far northeast, where electricity is sometimes available for just a few hours a day, engineers, supervisors and switchboard operators were "directed to remain vigilant in their respective duties." Extra staff were put on standby. Drivers were instructed to be at the ready. Everyone was told they could be called in for emergencies.
Why? "For smooth maintenance of power supply during the World Cup matches," the order read.
In this part of India, there's no messing about when it comes to football. Especially not during the World Cup.
In the village of Ringui, match days find people walking along dirt roads carrying televisions, searching for neighbors who have the right cable connection or a more dependable electricity supply. In the little town of Mokokchung, the flags of Argentina, Brazil, Germany and Spain fly above concrete homes. In Ungma, a banner proclaiming "Welcome to Russia" welcomes visitors. In the town of Kohima, an entire house goes to bed without dinner, upset after Argentina lost to Croatia.
Elsewhere in India, only one sport matters: Cricket. There's cricket on TV, cricket on the radio and tens of thousands of matches played across India every day in alleys, streets and dirt fields. It is one of the few things that knit together this disparate nation of 1.3 billion.
Except in places like Kohima, the capital of Nagaland.
"Football was the first game we were introduced to," says the 34-year-old Longrangty Longchar. "The World Cup is more like an important religious event." Another Kohima resident, Sophy Lasuh Kesiezie, loves how she can tell when someone scores by the screams and shouts that rattle through town.
What explains this love of football? No one is sure. Maybe it came from the Christian missionaries who arrived in the 19th century. Some inspiration probably came from British colonials. In Nagaland, Talimeren Ao, a small-town doctor and captain of India's 1948 Olympic football team, inspired generations of players.