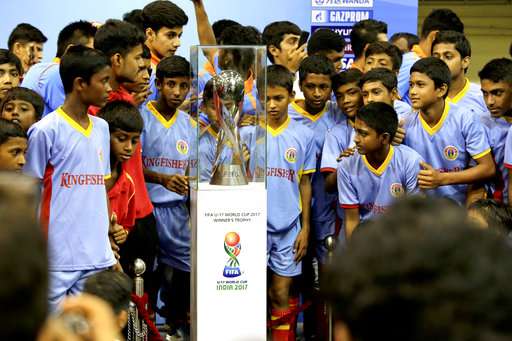 The Under-17 FIFA World Cup is one month away but Indian football legend Bhaichung Bhutia feels that the upcoming tournament has already made its impact with several academies and age group clubs cropping up in the country. Former India football captain Bhutia, who retired in 2011 after playing more than 100 matches for the country, agreed with the view of the football officials and the experts that the October 6-28 event, the first ever FIFA tournament in the country, will be a "game changer". 
"This prestigious tournament will only help the country in its bid to raise the profile of football. If the players produce good results in the tournament, it will be a motivation for the country and the players to do even better (in future)," said Bhutia, who donned India colours from 1995 to 2011. 
Bhutia, who was considered the poster boy of Indian football for more than a decade, said because of the U-17 World Cup, football infrastructure in the country has improved and several academies have come up in the past couple of years. 
"In terms of organisation, I see that the U-17 World Cup will be a successful one.