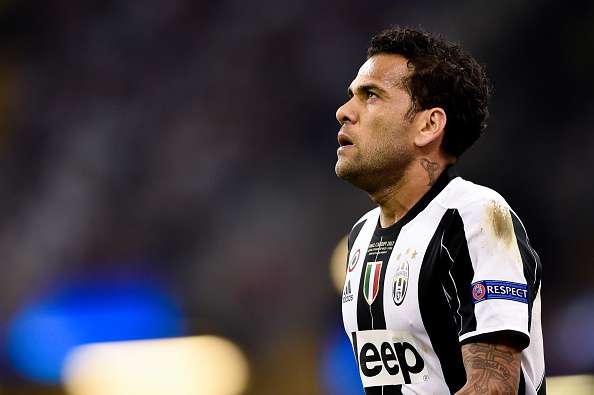 Former Barcelona and Juventus right back Dani Alves has set his course to snub Manchester City and join Paris-Saint Germain on a two-year deal. After his 1-year contract terminated with Juventus, the Brazilian full-back has set his eyes on the French Ligue 1. It has been stated as a shock to Manchester City as it was nearly a deal complete that would reunite the right back with his former coach Pep Guardiola. 
Dani Alves is currently in Paris for his medicals and looks to play for the French side which will be a new chapter in his life. Alves left Barcelona in 2016 to join the Old Lady as the right back wanted to try a new challenge. Alves won the Serie A title with Juventus and reached the final with the Old Lady till Real Madrid were ready to spoil the party for the Italian giants.  
The full-back was ready to reunite with Pep but as unpredictable as Alves is, he is in Paris to join Unai Emery's side. The Brazilian full-back has already met PSG's defender Marquinhos and is currently completing his medicals at Paris as media reports suggested.
It seemed destined that Alves would play for Guardiola once again in Manchester City but the tables turned when Alves made an unexpectable touchdown in Paris. 
Tottenham Hotspur's Kyle Walker has also been linked with City as Guardiola aims to strengthen his defense. With Zabaleta and Sagna leaving the club, Pep has a lot of amendments to make. 
Dani Alves will sign a two-year contract with the Les Parisiens, the same offer City were going to provide the full back with. 
​