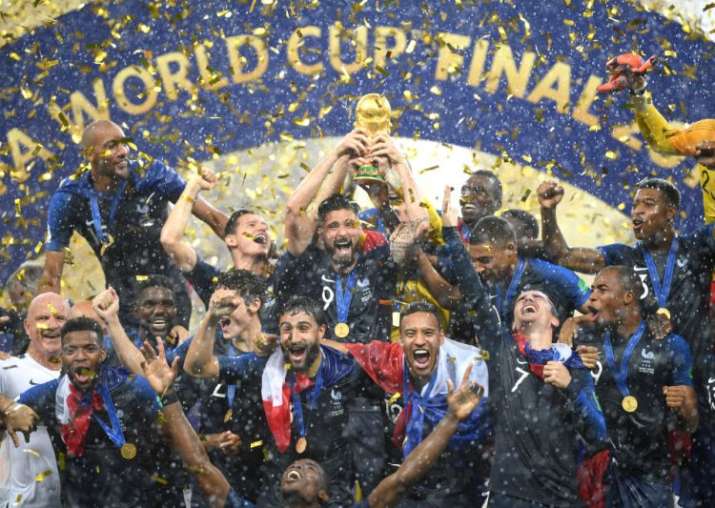 World Cup winner France top the FIFA rankings for the first time in 16 years. France beat Croatia 4-2 last month for their second World Cup title and jumped up six places to reclaim the No.1 spot they last held in May 2002.
Belgium, which lost to France in the semi-finals, moves up one place to second on the list published on Thursday by soccer's governing body.
Brazil, beaten by Belgium in the quarter-finals, fell one to third. Croatia climbed 16 places to fourth to equal their best ranking from five years ago.
World Cup quarterfinalist Uruguay jumped nine spots to fifth and semifinalist England moved to sixth from 12th.
Host Russia kicked off the tournament as the lowest-ranked of the 32 teams. But an unexpected run to the quarter-finals, where they lost to Croatia on penalties, pushed them up 21 places to 49th.
Defending champion Germany's surprise elimination from the group stage dropped it from first to 15th.