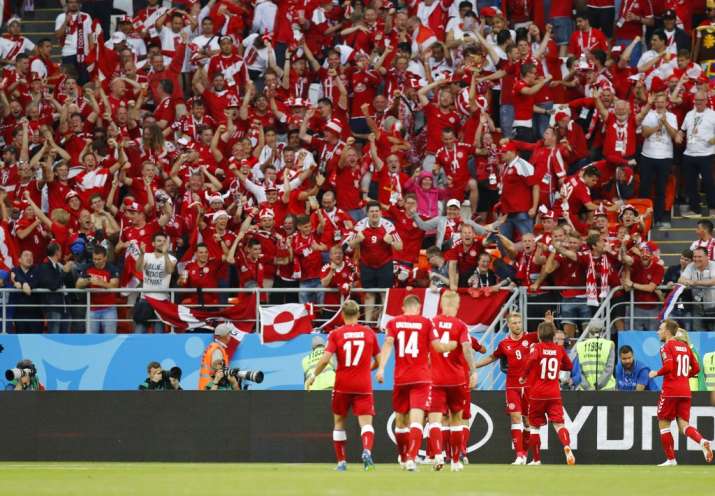 Kasper Schmeichel's slew of saves made Yussuf Poulsen's opportunistic second-half goal stand up in a 1-0 victory over Peru on Saturday at the World Cup.
The victory gave Denmark a crucial advantage in Group C, in which France defeated Australia 2-1 earlier in the day.
Poulsen squeezed his goal between charging Peru goalkeeper Pedro Gallese and the left post in the 59th minute after collecting an accurate pass from midfielder Christian Eriksen.
Appearing at the World Cup for the first time in 36 years, Peru had overwhelming fan support in the Mordovia Arena and the bulk of scoring chances, including a late first-half penalty shot that Christian Cueva sent sailing over the crossbar.
Peru striker Paolo Guerrero made his much-anticipated appearance as a substitute with about 30 minutes to go and had two scoring chances, one on a header and one on a clever back-heel that rolled just wide.