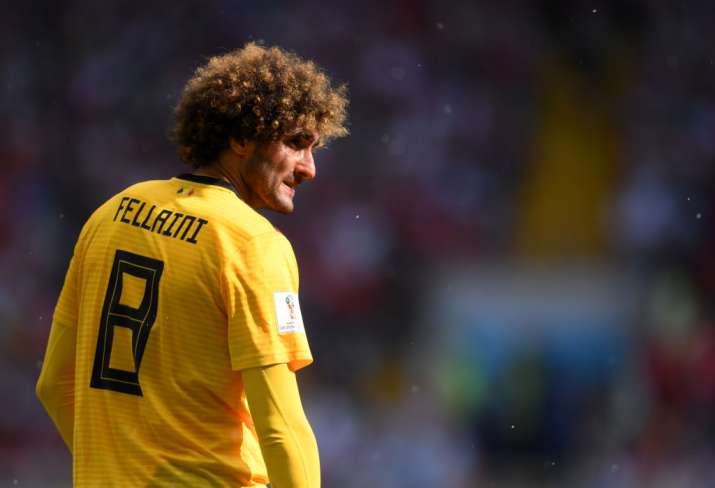 Manchester United and Belgium midfielder Marouane Fellaini said that the 2018 FIFA World Cup knockout stage would be as difficult for his side as for England whom they beat 1-0 in the teams' final group-stage match on Thursday. 
Both Belgium and England secured their passage through to the round of 16, where they will face Japan and Colombia respectively, reports Sputnik news agency.
Belgium pipped the Three Lions through Adnan Janjuzaj's curler in the 51st minute of the second-half. The English-men who were without captain Harry Kane, picked Leicester City's Jamie Vardy to start up front and Spur's Eric Dier was named captain. 
On the win, the United midfielder was happy with the win but has cautioned his Belgian teammates on the situations getting tougher as they advance. 
"The match against England was tough, but I'm happy that we won. There are no weak opponents at the knockout stage, so there was not actually so important whom to face. I do not think that the first round of the knockout stage will be much easier for us than for England. However, they will face (Colombia forward Radamel) Falcao. Everyone knows how dangerous he is in the penalty spot," Fellaini told journalists.
The only goal of the game between Belgium and England was scored in the 51st minute when Belgium midfielder Adnan Januzaj curled a beautiful shot past England goalkeeper Jordan Pickford.
The World Cup kicked off on June 14 and will continue until July 15 with the matches being played in 11 cities across Russia.
(WIth IANS Inputs)