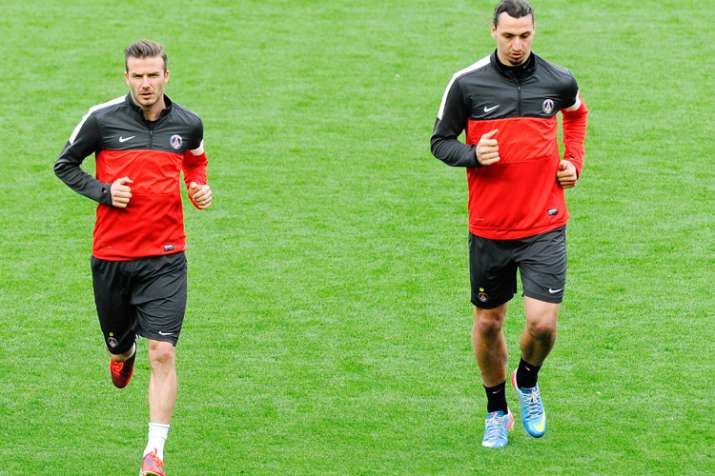 Soccer superstars Zlatan Ibrahimovic and David Beckham have struck a deal ahead of the World Cup quarterfinal game between their two countries on Saturday.
Ibrahimovic challenged Beckham via Instagram and the bet was relayed on the Los Angeles Galaxy's Twitter account.
"Yo @davidbeckham if @england wins I buy you dinner where ever you want in the world," the Galaxy and ex-Sweden forward wrote, stipulating that if the Swedes win Beckham must buy him whatever he chooses from furniture store Ikea.
Yo @davidbeckham if @England wins I buy you dinner where ever you want in the world, but if Sweden wins you buy me what ever I want from @IKEASverige ok? pic.twitter.com/9z9xx89JjS

— Zlatan Ibrahimović (@Ibra_official) July 6, 2018
Beckham, the former England and Galaxy midfielder, accepted the risk of furnishing Ibrahimovic's L.A. mansion — with a twist.
If Beckham's team wins Saturday in Samara, Ibrahimovic must come to a future England game "wearing an England shirt and enjoy fish & chips at halftime."
The terms of the deal have been set 😂 #SWEENG pic.twitter.com/9bJ3D5nHWv

— LA Galaxy (@LAGalaxy) July 6, 2018
It will be the first time since 2006 that four European teams will feature in the World Cup semi-finals. The two other spots will be decided in Sunday's quarterfinals which feature Russia vs. Croatia and England vs. Sweden.