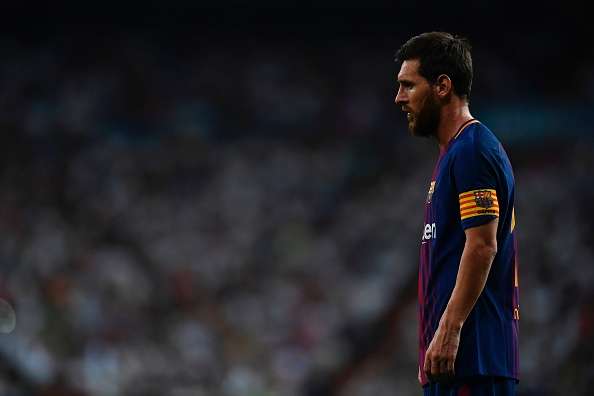 Football Spanish giants FC Barcelona have faced a series of events that have not yet worked out for the Catalan's since Neymar's exit. With Ernesto Valverde filling in for Luis Enrique as the head coach for the Catalan's this year, the former Atheltic Bilbao manager has confronted challenges that haven't quite lived up to the expectations of the club's stature.

Ever since losing Neymar to PSG on a record deal move of 220 Million Euros, Valverde and his team have not been able to bring in a replacement despite Ousmane Dembele from Borussia Dortmund and Philippe Coutinho from Liverpool handing in their transfer requests. 
FC Barcelona have recently strengthened their midfield by introducing Paulinho from China's Guangzhou Evergrande for 40 Million Euros but the statistics behind the Brazilian haven't been the best that FC Barcelona would expect. The Catalans have been eyeing the Brazilian since the start of the summer transfer window and have had two bids rejected by the Chinese club but it was the former Tottenham Hotspurs midfielder who decided to make a move to Camp Nou. 
Neymar was deemed as Messi's successor at Barcelona but the winger decided to switch so that he could leave the Argentine's shadow at Camp Nou. Ever since the deal, there has been no successful replacement, bids have been rejected by clubs for their star talents, the Catalan's lost the Spanish Super Cup to their arch rivals Real Madrid in a two leg match where they lost on an aggregate of 5-1. Luis Suarez has picked up an injury that will keep the striker away from any game time for a month. Messi has yet not signed a contract that will keep him with the club till 2021. Iniesta has been prone to injuries since the last four months. 
With the La Liga commencing from this week, FC Barcelona will start the season by taking on Real Betis. The Catalan's will have to get their game back on track if they wish to seal any sort of silverware from the beginning of the season. Barcelona lost out in the Champions League last year when they were knocked out of the tournament by Italy's Juventus. Lionel Messi has the weight of the world on his shoulders as the Argentine is the only player that Barcelona look upon to carry them the distance to claim any title.
FC Barcelona will face Real Betis this Sunday on August 20 at Camp Nou.