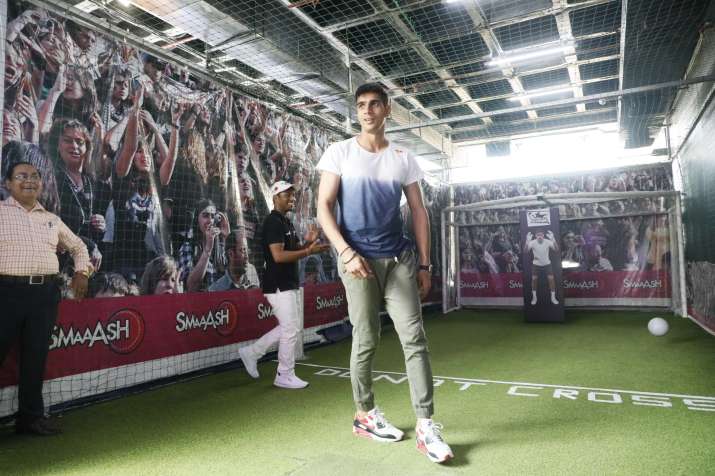 Indian football team's star goalkeeper Gurpreet Singh Sandhu hopes to stay and contribute towards Bengaluru FC's success in the Indian Super League (ISL). Gurpreet, along with India and Bengaluru skipper Sunil Chhetri, reached the finals of the 2017 ISL but lost the title to Chennaiyin FC. They somehow managed to make up for it by winning the Federation Cup later on. 
After a stellar year in the ISL, the 'Blues' have their eyes set on the title once again and Gurpreet wants to contribute more towards Bengaluru's success. 
In an exclusive interview with IndiaTV at the Red Bull Top Corner event at the SMAAASH centre in Bangalore, Gurpreet opened up on what it's like to be a part of Bengaluru FC.
"It's been a privilege to be a part of Bengaluru FC. Getting the type of game time I've got in past one year has been phenomenal. The more I play the better I become. There's a lot to do with the club. I hope, I stay here and contribute," Gurpreet told IndiaTV.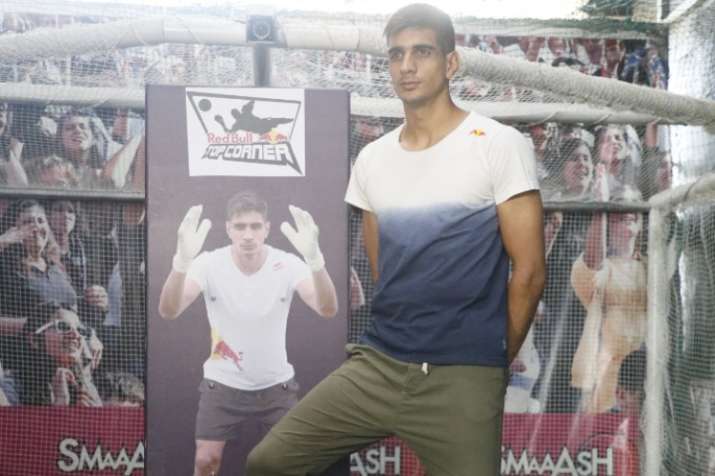 The Indian Super League has attracted plenty of players from across the globe and in this season, Jamshedpur FC surprisingly roped in Australia's record goalscorer Tim Cahil. Last season, Kerala Blasters had also brought in Manchester United great Dimitar Berbatov and the season before that, Delhi Dynamos brought in Brazilian legend Roberto Carlos as coach. 
Talking about Bengaluru's contribution to the growth of the game in India, Gurpreet said: "They have provided good quality stadiums and infrastructure to the league. With better facilities, they have developed the popularity of the game. " 
The Indian football team recently won the Intercontinental Cup, a four-nation tourney which included New Zealand, Kenya and Chinese Taipei. 
The Indian tigers will now focus on the 2019 AFC Asian Cup, a tournament which India have never won. The best they have done is to finish as runners-up in the 1964 edition. 
India are clubbed with Bahrain, Thailand and hosts UAE. 
The Red Bull Top Corner provided football enthusiasts a chance to attempt penalty kicks against goalkeeper Gurpreet.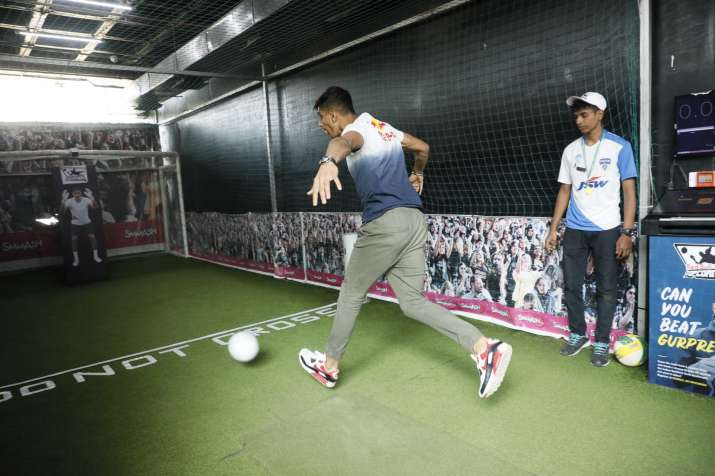 "Red Bull Top Corner gives me a chance to meet and play with my fans. It is special to see them with such enthusiasm and vigour. I am thankful to my Red Bull family for providing these fan engagement opportunities."
(With Inputs from IndiaTV's Sports Correspondent Vaibhav Bhola)