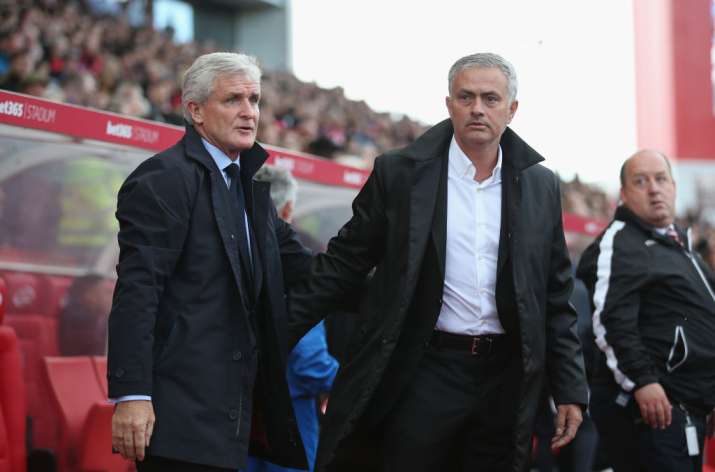 Stoke City head coach Mark Hughes accused his Manchester United counterpart Jose Mourinho of not shaking his hand stating the 2-2 draw was a "poor result" for the Portuguese. The Potters managed to draw with United who started the season on a winning streak. Mourinho was upset with the score as Romelu Lukaku missed glorious open chances to net the ball at the back of the net during the match.
"I pushed him because he was in my technical area," said Hughes as media reports suggest. 
"Maybe that's why he didn't want to shake my hand. Maybe it's because it has to be viewed as a negative result for him, coming to Stoke when everybody expected them to beat us."
Manchester United dropped points for the first time this season after levelling the match with the Potters. 
Mourinho brushed aside the handshake issue in his post-match press conference.
"I prefer not to answer the question about handshakes, it's a bad question. It makes it look like it's my fault but that's not right," he said.
(With IANS Inputs).