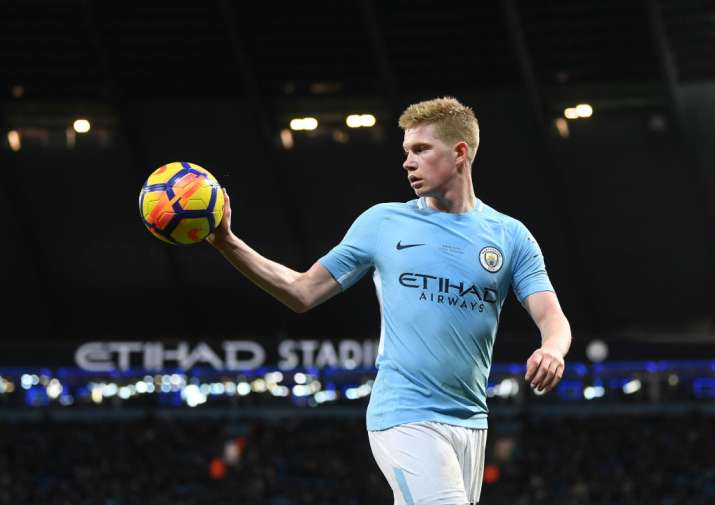 Manchester City playmaker Kevin De Bruyne has been ruled out for about three months on Friday with a knee injury, dealing the Premier League champions an early setback for the new season.
De Bruyne injured a ligament in his right knee during a training session on Wednesday but does not require surgery, City said.
The injury means he will miss at least four of the six games in the group stage of the Champions League, which starts in September, and potentially the next 11 games in the 38-match Premier League season.
The timeframe for De Bruyne's recovery is also set to rule him out of all four matches for Belgium in the group stage of the new UEFA Nations League, with games in September, October and November.
"Everyone at City wishes him a speedy return to action," the club wrote on Twitter.
City opened its Premier League season with a 2-0 win at Arsenal on Sunday, with De Bruyne playing as a second-half substitute because of a curtailed pre-season following the World Cup.
De Bruyne, who was Key in City's success in the 2017/18 campaign, will, unfortunately, miss out on the first half of the season. Guardiola, who already has David Silva, Fernandinho and Gundogan in the mid-field, will test young Phil Foden as the Spaniard hopes to keep the winning streak going.
(With AP Inputs)