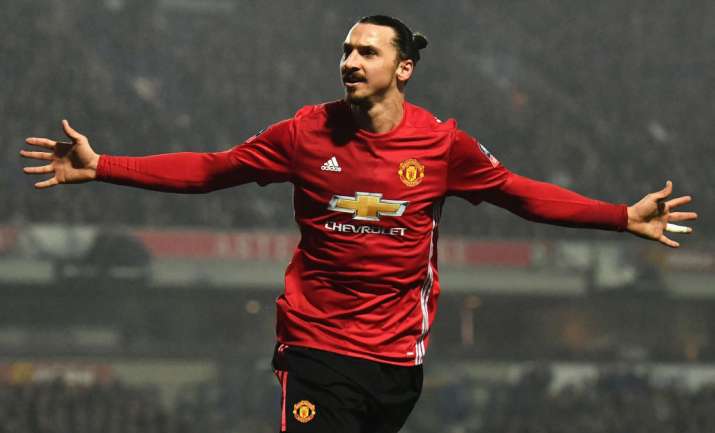 Swedish international forward Zlatan Ibrahimovic on Friday revealed he re-signed for Manchester United to win the English Premier League (EPL) title with the club. The forward was ruled out last season due to a career-threatening injury where his one-year contract was terminated by the club. Jose offered another contract to the former PSG star where he's solemnly promised to make a return by winning the title with the club.
The 36-year-old who was ruled out of the previous season due to a knee injury, re-signed for the club this year after his one-year contract came to an end. 
"The target is the English Premier League. That is my target to finish. Everything I started in the first season, we will finish in the second one," said Ibrahimovic as media reports suggest.
The forward who scored 28 goals in 46 games last season said he was not satisfied with the way his season ended last year. 
"I said I have come back to finish what I started," the Swede said. 
"Everything I built up in the first season, obviously we won the three trophies but the ending for me was not the ending I wanted, or nobody wanted, especially after how the season went," Ibrahimovic added. 
(With IANS Inputs).
​