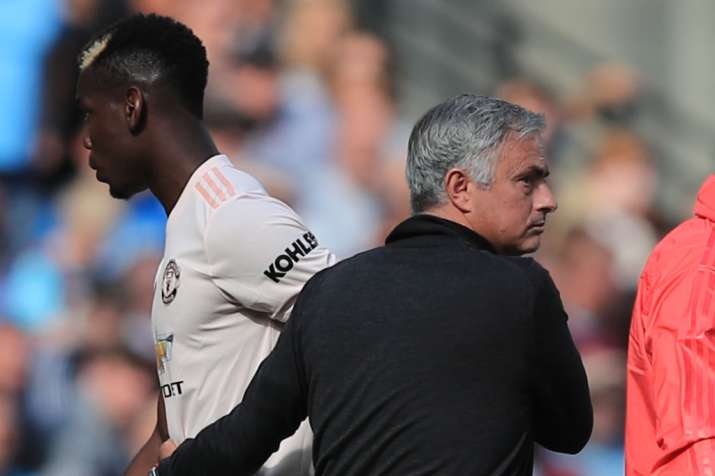 Manchester United have been stuck in a rut since the inception of the season and have equalled their worst ever start as they currently lie in the 10th spot after seven matches, with three wins, one draw and three losses and coach Mourinho was quick to apportion blame for Manchester United's collapse at West Ham.
While the moans about refereeing decisions were predictable after the 3-1 loss on Saturday, holding the media partly responsible was a fresher excuse to pour scorn on another ineffective display by winger Anthony Martial, who played as a forward in the clash against the Hammers. 
Leaving out forward Alexis Sanchez and starting Martial was portrayed by Mourinho as bowing to public demands. It's a decision Mourinho suggested he regretted.
"Something that you are asking for a long, long, long, long time (is) to play Martial," Mourinho told reporters. "I left Alexis out and I think that Martial is not a player very, very, very focused on his defensive duties and to play him as a second striker and trying just to cover the area of (Declan) Rice would be much easier for him."
On the other hand, Chilean Alexis Sanchez has yet not found his rhythm at United, making matters worse for him week by week. Till now, he has played four matches this season, in which he started only once. He only has an assist to his name. 
The former Arsenal star was the main man for the Gunners and since his switch to Old Trafford, the Chilean hasn't been worth the money he was brought for. 
Less than two months into the campaign, United's hopes of a first Premier League title since Alex Ferguson's retirement in 2013 are already fading. With 10 points from seven games, Mourinho has matched the club's previous worst Premier League start under Ferguson's successor, David Moyes.
(With AP Inputs)