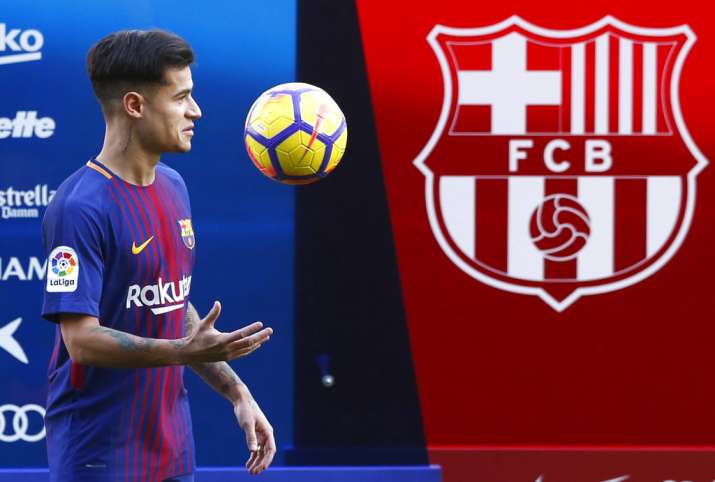 After rejecting three massive bids in the summer transfer window, Liverpool FC had to finally cave in and sell their most prized possession to FC Barcelona. From Javier Mascherano in 20011, Luis Suarez in 2015 to Philippe Coutinho in 2018. With a heavy heart, the Merseyside club let their star player leave as the Brazilian midfielder desperately wanted a move to the Camp Nou. The Catalan giants have brought the star player for 160 Million Euros, a record club signing and the third most expensive player after fellow countrymate Neymar and Kylian Mbappe (to be signed for 180 Million after current season).
Coutinho was introduced to the fans at Camp Nou where he received a warm reception sporting the Barca colours. 
"I just want to thank the club for its patience and its effort," Coutinho said. "I'm very happy, this is a dream come true for me and I hope to live up to the expectations," said Coutinho during the press conference.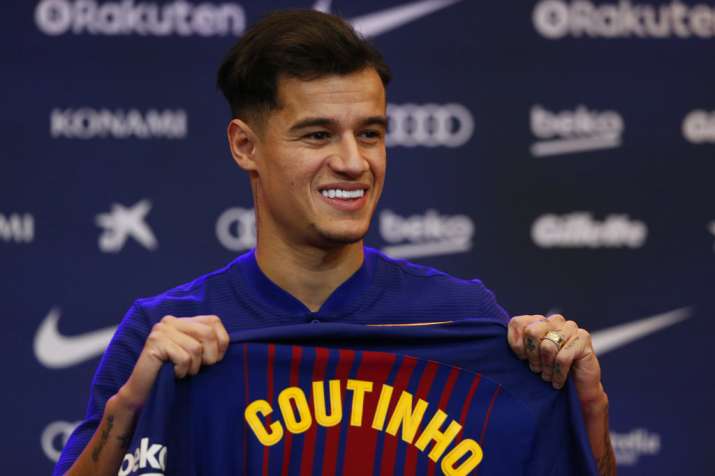 Since Coutinho featured for Liverpool in the UEFA Champions League, the Brazilian midfielder will not be allowed to play for the Catalan giants in the competition this season.
"I'll have plenty of time to help the club in the future," he said after signing a 5 1/2-year contract. "Sometimes you don't get another opportunity like this, to join Barcelona, so I didn't think twice."
Coutinho desperately wanted a move from Anfield after empty promises weren't fitting the job description despite the Merseyside club's attacking unit was highly regarded as 'pacey' with the likes of Firminho, Sane and Salah. 
The 25-year old was the most sought after since Neymar made an unexpected move to cash-rich French giants Paris Saint Germain in August for a world record fee of 222 Million Euros. Former Barcelona right-back Dani Alves had also made a move to Princes de Park on a free transfer. Neymar's departure left a huge void breaking up the MSN trio.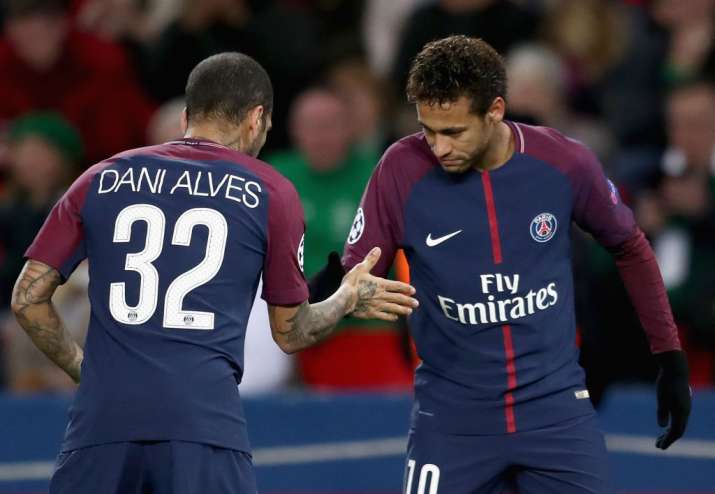 The fee that PSG spent for Neymar, has now been reinvested in Coutinho as well after Barcelona spent around 105 Million Euros for budding Frenchman from Borussia Dortmund, Ousmane Dembele.
Barca coach Ernesto Valverde will have to squeak a few different tactics when Dembele or Coutinho will be involved together but the attacking unit is looking more promising than ever since Neymar left. Midfielder Andres Iniesta is coming to an age and stage where playing full 90 minutes might just be too much for the Spanish veteran. With an attacking play being instilled in the Barcelona unit, the likes of Paulinho, Rakatic and Coutinho would be the key players and providers to help the front three of Dembele, Suarez and Messi in front of goals. 
The Catalan giants will look to dethrone arch-rivals Real Madrid of retaining the league trophy as they lie 16 points clear of the Madristas and are currently undefeated this season in all competitions. With the UCL round of 16 nearing by, the Spanish club will take on their English rivals and current league defenders, Chelsea in two-legs of the match. 
Coutinho will have to wait a while before he sets foot to play on the field alongside his new players as a hamstring injury might rule out the Brazilian playmaker for sometime. While Coutinho waits for his first match, take a look at his first touch as a Barcelona player as the Catalan club unveils their new signing. 
🌟 A very special moment for @Phil_Coutinho!
🔵🔴 #CoutinhoDay pic.twitter.com/itbMJ2zNQ4

— FC Barcelona (@FCBarcelona) January 8, 2018
(With AP Inputs)