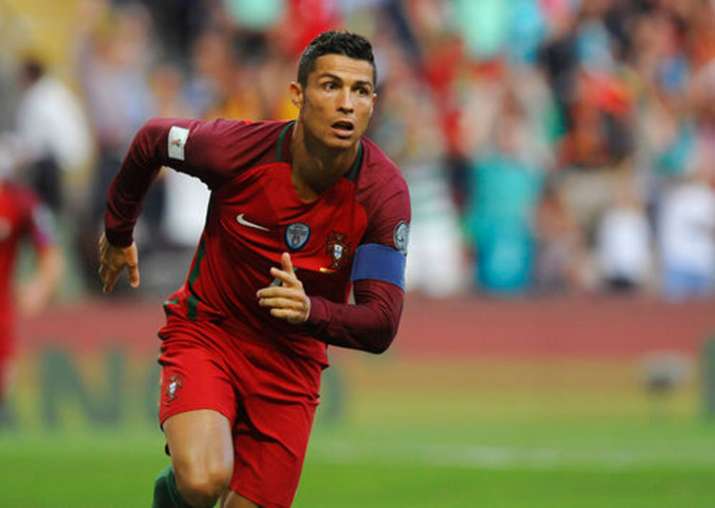 Cristiano Ronaldo scored a hat trick to move past Pele on the list of all-time international goalscorers as Portugal beat Faeroe Islands 5-1 on Thursday to stay close to Switzerland at the top of Group B in World Cup European qualifying. Ronaldo netted with a neat volley from inside the area then added two other goals to lift his career tally to 78 and surpass the great Pele, who scored 77 for Brazil.
On the European list, Ronaldo is now six goals behind Hungary legend Ferenc Puskas.
"Things are going well for me with Portugal," Ronaldo said. "The team is playing well and we are still alive. We gained confidence after this victory and we will keep focused to make sure we can make it to the World Cup."
Ronaldo scored twice in the first half and once after the break to reach 14 goals in seven Group B matches.
The Real Madrid striker opened the scoring with a side-volley by the far post.
"I had been trying to score a goal like this for a long time," Ronaldo said. "It was the goal that was missing in my career."
He added his second by converting a penalty kick, and the third came after a neat fake shot that fooled a defender and left him open in front of the goal.
William Carvalho and Nelson Oliveira also scored for the defending European champions, who have won six straight matches since their opening loss at Switzerland.