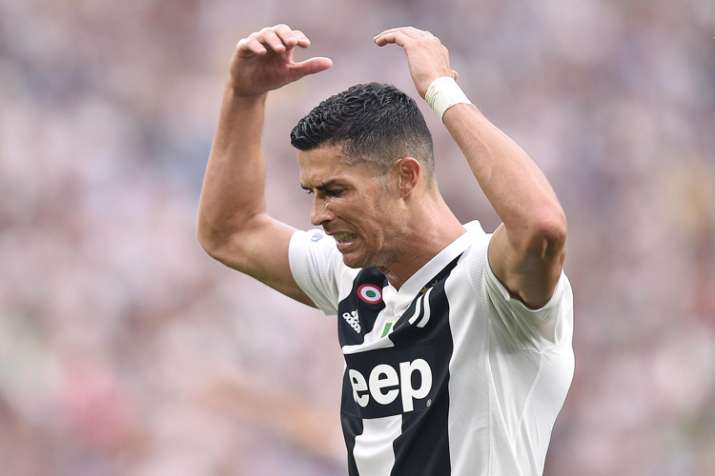 Cristiano Ronaldo is going back to Manchester United and Paul Pogba will return to Juventus after the storied teams were drawn together in a Champions League group on Thursday.
After winning four titles at Real Madrid, and one with United, Ronaldo aims to end Juventus' 23-year wait for a third European title.
Pogba played for Juventus in its 2015 final loss against Barcelona before moving back to Manchester — where he was first recruited as a teenager — for a then-world record fee in 2016.
Valencia and Young Boys are also in Group H with United and Juventus.
Three-time defending champion Real Madrid will start its quest for a record-extending 14th European title in Group G with Roma, CSKA Moscow and Viktoria Plzen.
Barcelona heads a tough-looking Group B with Tottenham, plus former champions PSV Eindhoven and Inter Milan, while three more former European champions Bayern Munich, Benfica, Ajax are together with underdog AEK Athens in Group E.
Liverpool, the runner-up last season, was the toughest third-seeded team and landed with Paris Saint-Germain, Napoli, and Red Star Belgrade in Group C.
English champion Manchester City got a favourable draw in Group F with Shakhtar Donetsk, Lyon and Hoffenheim.
Atletico Madrid, whose Metropolitano stadium hosts the final on June 1, is grouped with Borussia Dortmund, Monaco and Club Brugge in Group A.
Lokomotiv Moscow, seeded in the top spot as Russia's champion will play Porto, Schalke and Galatasaray in Group D.
The 32 teams will share 1.95 billion euros ($2.28 billion) in prize money from UEFA.
Games kick off on Sept. 18, and two teams from each group advance to the Round of 16.
There were 13 former champions in a draw that included three teams — Hoffenheim, Red Star and Young Boys — making their group-stage debuts in the 27-season Champions League era. Red Star won the old European Cup in 1991, one year before the format changed.
Teams from the same country could not be drawn together Thursday, and teams from Ukraine and Russia were also kept apart due to ongoing political tensions.
This season kicks off a new three-year cycle of broadcasting and sponsor deals that have raised prize money to record levels. All 32 teams get a basic 15.25 million euros ($17.8 million) just for being in the draw.
UEFA will also allocate 30 per cent of the total to reward teams for their storied history in European competitions and results over the past 10 years.
Real Madrid is guaranteed to earn at least 50 million euros ($59 million), plus a share of Spanish TV rights money and results bonuses.
UEFA pays 2.7 million euros ($3.2 million) per group-stage win and 900,000 euros ($1.05 million) for a draw. More fees are earned for reaching each subsequent round.
Full draw:
Group A: Atletico Madrid, Borussia Dortmund, Monaco, Club Brugge.
Group B: Barcelona, Tottenham, PSV Eindhoven, Inter Milan.
Group C: Paris Saint-Germain, Napoli, Liverpool, Red Star Belgrade.
Group D: Lokomotiv Moscow, Porto, Schalke, Galatasaray.
Group E: Bayern Munich, Benfica, Ajax, AEK Athens.
Group F: Manchester City, Shakhtar Donetsk, Lyon, Hoffenheim.
Group G: Real Madrid, Roma, CSKA Moscow, Viktoria Plzen.
Group H: Juventus, Manchester United, Valencia, Young Boys.