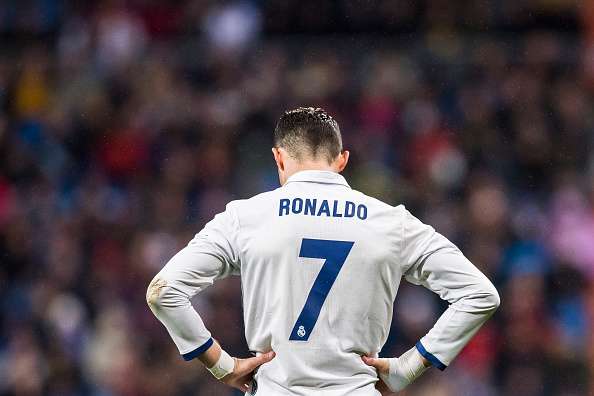 Cristiano Ronaldo's former teammate Michel Salgado believes the star striker will not leave Real Madrid for a fellow European heavyweight. Ronaldo has been linked with moves to former club Manchester United and Paris Saint-Germain this summer after reports he would consider walking out on Real due to scrutiny over his personal income tax. But Salgado doesn't see him playing for any other top club on the continent.
"I don't see Ronaldo with another shirt, at least in top football,"  said Salgado.
"Maybe he will retire in Real Madrid and or maybe he is then going to try another league like the US or something like that. But in top football, in Europe, I don't think Ronaldo is going to change club. I think he is comfortable in Real Madrid," he added.
Salgado, a two-time Champions League winner with Madrid, further said that Ronaldo is the guy Real look to when they are playing the big games and that's why, in his view, the star striker will stay at the club.
"Ronaldo is going to play for Real Madrid for sure. I don't see him wearing other colours." Salgado also feels that it would be tough for Ronaldo, who helped Real to clinch La Liga and Champions League in 2016-17, get any better.
"Well, it is going to be difficult, because although he finished the season in amazing form and he is getting a little bit older every year," he said.
"But I know him, he is a professional, he is going to be ready to be the important guy that he is, in the important games. He is going to learn to do that," he added.
(With ANI Inputs)