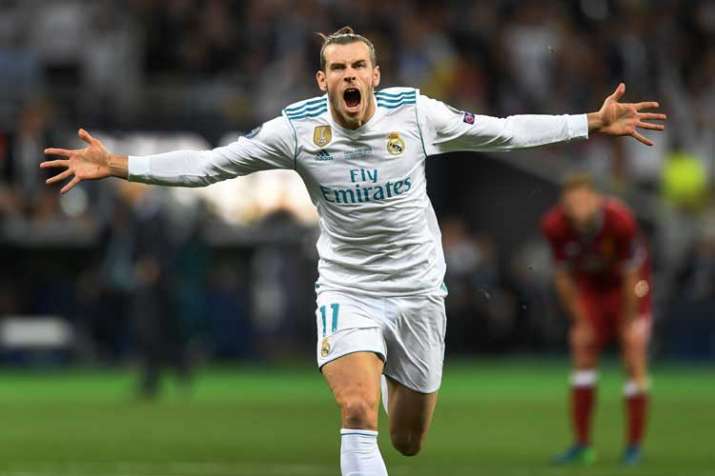 After the departure of Cristiano Ronaldo, Real Madrid have not been able to find his replacement during the transfer window. While Madrid's new coach Julen Lopetegui chose an existing player to take responsibility after Ronaldo's transfer to Juventus. Lopetegui chose the Champions League 2017-2018 final hero Gareth Bale as the next Madrid poster boy.
Lopetegui is convinced with Gareth Bale's approach towards the club and appreciates his game.
Madrid's new coach quoted on goal.com: "The Bale we have now is committed, content, wanting to have a great season. He is training very well, happy, and we are so happy with him. This has only just begun." 
Ronaldo was the strongest pillar of the Spanish giant's success since he arrived at the club. It will be difficult to replace a player like him who is such a phenomenal goal-scorer and has the ability to change the match in any situation.
While on the other hand Bale arrived at Madrid in 2013 with a huge reputation, but his injury always came in his way to achieve the stardom he deserves. Although he has always performed well in crucial matches be it Copa Del Rey final against Barcelona or Champions League final against Liverpool.
Real Madrid is a team full of talented youngsters like Marco Asensio and Isco, that will make it difficult for the injury-prone Bale to achieve the level of Ronaldo. As these youngsters will give a stiff competition to Bale's dominance within the team.
But Lopetegui is assured of Bale's success in the future and he thinks it's the perfect time for the Welshman to shine.
"We are delighted with all the young players we have here. They have played a very good preseason. The young players' contribution gives energy and Real Madrid has needs youth and enthusiasm. There is still pre-season to finish off with the squad and we will make decisions," Lopetegui said.
With ANI Inputs