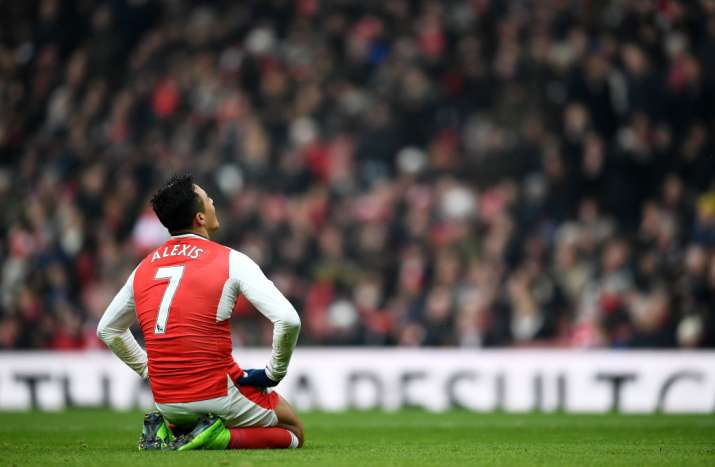 Troubled and rebellious winger, Alexis Sanchez has made his opinion known to all on an Instagram post after being blamed, criticised and blasted at from all sides after a defeat in the group stages in the qualifiers. Chile suffered a loss to Bolivia in the World Cup qualifiers yesterday by 1-0 which places the Copa America winners in a tough spot. If problems weren't huge enough at the North London club in England, the football pundits and critics bash the winger for his performances so far. 
Sanchez has been experiencing a rough patch in Arsenal and was set to move to rivals Manchester City before Arsene Wenger sabotaged the move. On the last day of the transfer window, Sanchez's deal and reunion with Pep Guardiola was almost certain till a few hiccups presented its way which eventually stopped the winger from leaving the club. Sanchez has one more year to his contract with Arsenal and will be a free agent next year. Mesut Ozil also has a year left with the Gunners which will make the German midfielder a free agent as well till either of the players decides to stick around in London for a few more years. 
Arsenal suffered a thumping defeat to Liverpool at Anfield where the hosts humiliated the visitors by 4-0. Sanchez was heavily scrutinised for his performance in the Merryside fixture and now being bashed for his play in the World Cup qualifiers. 
Sanchez wrote on his Instagram posts (translated from Spanish), "And there comes a time when you get tired. You get tired of being criticised with reason and no reason, you get tired of wanting to see you defeated, you get tired of telling yourself once again that 'I'm getting up', crying after a loss and get exhausted of telling the world and the people who are with you and that everything is fine".
"I have the 7 number of Chile and it's a huge responsibility, so I feel sorry for the pundits to criticise without knowing". 
With Wenger sabotaging Sanchez's move to Manchester City, the Chilean will have to play the rest of the season till the winter transfer window. Manchester City have filed a complaint regarding the Chilean's  move to the Etihad Stadium. 
 The players will now be returning to their clubs for the weekend fixtures where Arsenal will face Bournemouth at the Emirates Stadium on September 9.