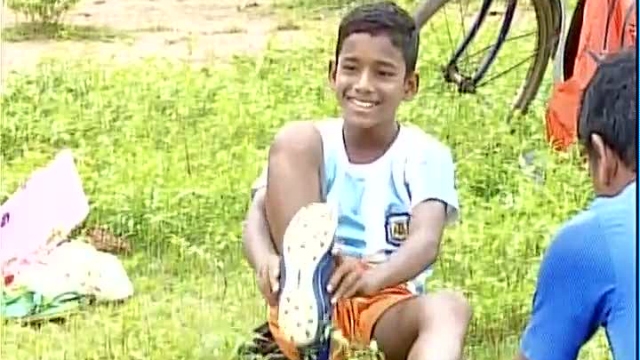 An 11-year-old football prodigy from Odisha has been selected to train at Germany's most iconic club Bayern Munich, as an academy player for two months.
Hailing from Sabar Sahi slum of Bhubaneshwar, Chandan Nayak is one of the few who were selected for an all-expenses-paid junior football camp to Munich.
"I am very happy, want to become a player for the Indian team one day. I really want to thank my coach," said Chandan, who describes Argentine talisman Lionel Messi as his inspiration.
"His family was extremely underprivileged, who struggled to make ends meet but added that his resilience against mounting difficulties should be seen as a sign of bravery," Nayak's coach Jayadev Mahapatra told ANI.
"His family is a broken one. His father had deserted him at a very young age. His mother works as a servant at various places and is able to manage the family. She has sacrificed a lot to ensure that her children are brought up in a proper way. Chandan coming from a poor family stands as a sign of bravery because against all odds, he has proved his talent," Jayadev added.
A visibly elated coach further insisted that his protege would receive a rich experience once he completes his training in Germany.