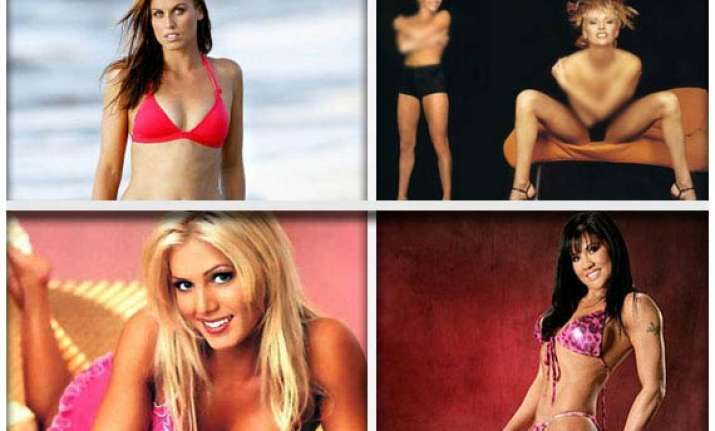 Worldwide famous athletes have a long history of posing nude or partially clothed for men's magazines such as Playboy.
Katarina Witt, one of the greatest Olympic figure skaters, was the first female athlete to pose naked for Playboy. The December 1998 issue featuring her nude photographs was the second ever sold-out issue of the magazine.
Some do it for money and fame, some do it for a good cause, while other athletes do it because they are simply proud of showing their perfectly sculpted bodies.  
Whether posing nude is damaging or not for female athletes, is still a hot debate.  
Here we have tried to bring together 10 female athletes who posed nude for Playboy magazine: