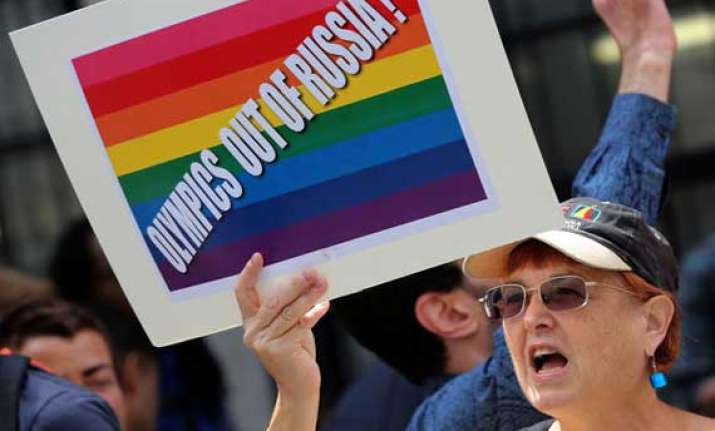 Sochi, Russia: U.S. Olympic Committee sponsor AT&T has condemned a Russian law restricting gay-rights activity as Sochi prepares to host the Winter Olympics.
The telecommunications giant said in a blog post that the law is harmful to lesbian, gay, bisexual and transgender people and harmful to a diverse society.   
AT&T says it is responding to a request from the Human Rights Campaign, which called on International Olympic Committee sponsors to stand up for LGBT equality. AT&T isn't an IOC sponsor, but says it supports the campaign's principles.   
Human Rights Campaign officials say AT&T is the first major U.S. corporation to publicly condemn Russia's law.   
The law bans pro-gay "propaganda" that could be accessible to minors. Activists view the law as forbidding almost any public expression of gay-rights sentiment.