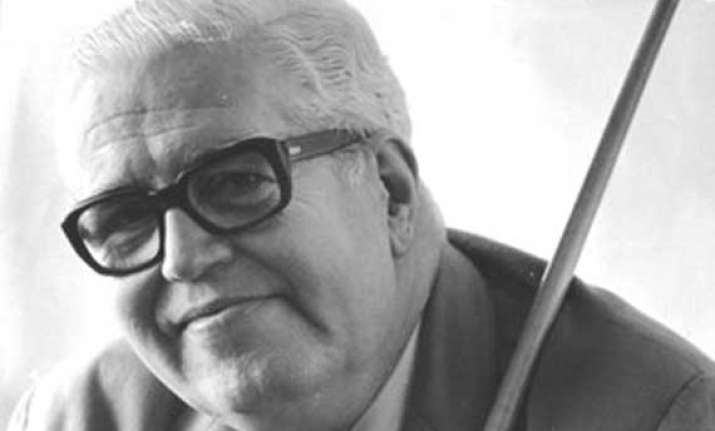 New Delhi: Wilson Lionel Garton-Jones was born on 2 May 1922 in Pune.
Wilson Jones was a professional player of billiards from India and also the first to become billiards champion from India.
A dominant national amateur champion for more than a decade, Jones won the amateur world championship twice, in 1958 and 1964.
---
He was awarded the Arjuna Award in 1962, the Padma Shri in 1965, and the Dronacharya Award in 1996.
Jones, an Anglo-Indian, studied at Bishop High School and St. Vincent's High School, before joining the War Service in 1939.
In 1950, he won his first national title, defeating T. A. Selvaraj in the final.
During the next sixteen years, he won the amateur National Billiards Championship of Indian twelve times.
---
In 1958, he won the World Amateur Billiards Championship held at Great Eastern Hotel in Calcutta.
This was followed up by another world title in 1964 in New Zealand
When Jones entered the fray at Calcutta in 1958 he had lost thrice.
It was to be fourth-time lucky for Wilson Jones when he became the first World billiards champion from India.
. His toughest opposition came of course from Leslie Driffield.
---
At the start of the fourth session of the Driffield match the Englishman led by nearly 800 but he went on to win the match.
Driffield said later: "No other player, professional or amateur, could have conceded such a big lead and still have beaten me."
---
After retirement, Jones moved on to coaching, and mentored professional champions such Om Agarwal, Subhash Agarwal, and Ashok Shandilya.
On 5 October 2003, Jones at the age of 81 died following a heart attack.