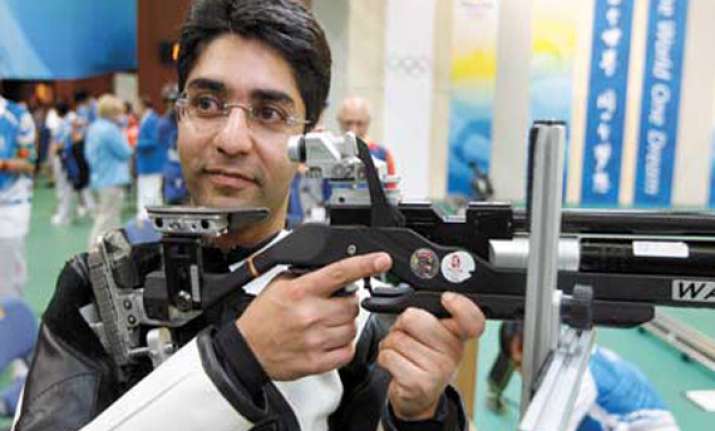 New Delhi, Jan 19 :  Sports Minister  Ajay Maken on Wednesday  gave a cash award of Rs. 4,33,333 to ace shooter Abhinav Bindra under the Scheme of Special Awards for winners in international events and their coaches at a simple ceremony here. 

Abhinav Bindra has recently won an individual gold medal in 10 mtrs Air Rifle and a team ( 3 members) Silver medal at the 12th Asian Shooting Championship at Doha.

Under the scheme ,  Bindra is eligible for a prize of Rs. 3 lakhs for Gold medal and Rs. 1,33,333  for team Silver medal.