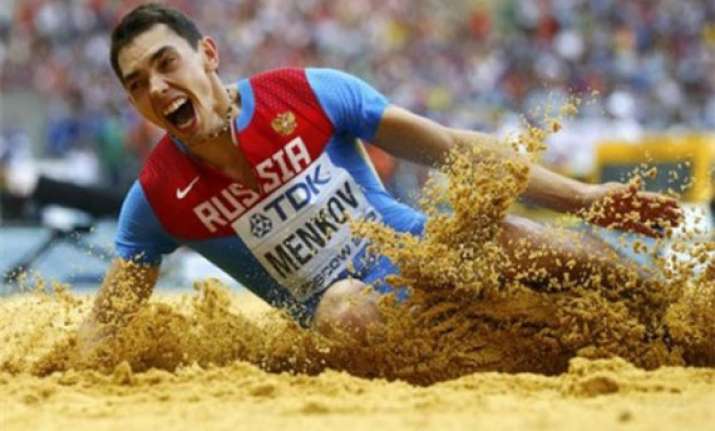 Moscow: Aleksandr Menkov of Russia won the men's long jump at the World Championship Friday, beating Ignisious Gaisah of the Netherlands. Luis Revera of Mexico took the bronze.
Menkov jumped 28 feet, 4 ½ inches on his fifth attempt to take Gold.  The Ghana born Gaisah set a national record for his adopted country  with a mark of 27- 2 1/ 2, Revera took bronze  27- 1 3/4.
Olympic Champion Greg Rutherford of Britain was eliminated in qualifying and defending champion Dwight Philips of United States, four time winner of the even, finished 11th.