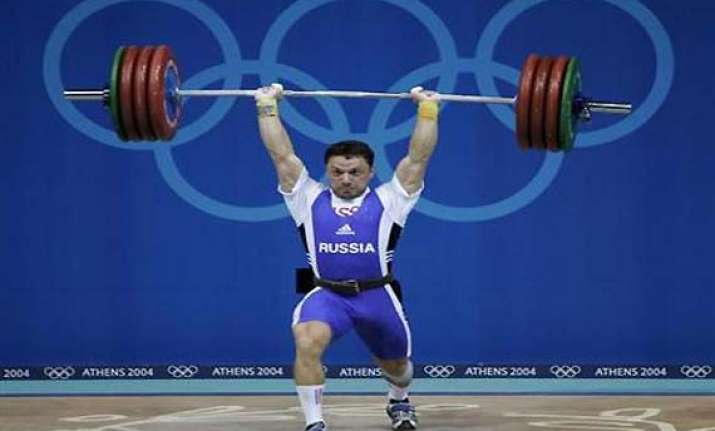 Geneva, Feb 13: Russian weightlifter Oleg Perepetchenov was stripped of his 77kg bronze medal at the 2004 Athens Olympic Games for taking prohibited substances.
The executive board of the International Olympic Committee (IOC) announced in a statement Tuesday that the weightlifter had violated the anti-doping rules but didn't mention the prohibited substance Perepetchenov took, reports Xinhua.
Turkish Reyhan Arabacioglu, who finished fourth in Athens, will inherit the bronze medal.
Perepetchenov, who was born in Uzbekistan, also won silver at the world championships in 2001 and 2002.