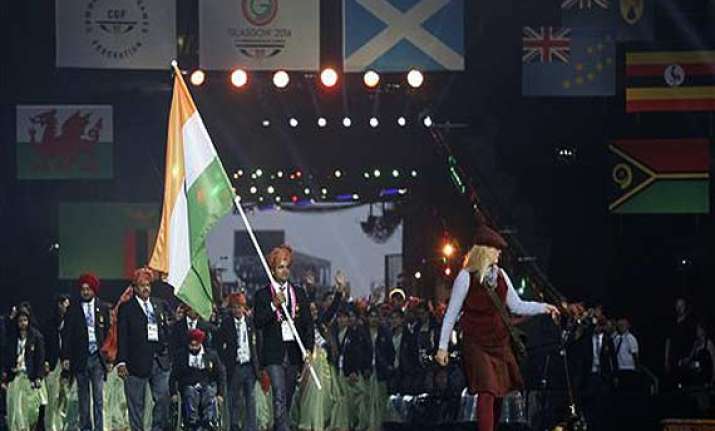 New Delhi: The 2014 Glasgow Commonwealth Games (CWG) with its 20th edition is set to begin in Glasgow, Scotland from 23rd July to 3rd August 2014. India on its part has fielded their second largest contingent ever with 215 athletes and will be competing in 14 out of 17 disciplines at play. India will hope to better their tally of 101 medals they won in 2010 Delhi CWG.
If this happens, it will be only the second time in the history of competitions that India would have won more than 100 medals. India also performed above expectations at the London Olympic Games in 2012, winning six medals, country's best performance so far.
Absence of home support and Saina Nehwal in badminton may hinder the hopes of medal in the sport, but shooting, boxing, weightlifting and hockey can be the hopeful events. Some of India's favorite events will also not be featured in this edition. In 2010, 30 medals came from archery, tennis and Greco-Roman wrestling, but this year Archery and tennis have been replaced by triathlon and judo. Greco-Roman wrestling has also been removed, thus limiting India's chances.
The number of Indians, who were hot favorites in shooting event, has also gone down to 19 from 44 in 2010. In Glasgow, India has a contingent of over 224 athletes as compared to over 400 in Delhi edition.
Indians however would still be hoping to match to their 2010 performance. India TV would like you to meet the athletes who are the biggest hopes for India this year in CWG: