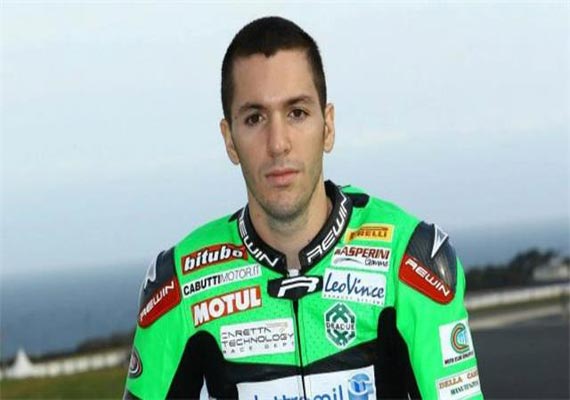 Moscow, July 22: Italian Superbike racer Andrea Antonelli died after a crash at the World Championship's Moscow round on Sunday, local police said.
The event was held in the Volokolamsk district of Moscow region in torrential conditions. The collision happened on the approach to the final corner, involving Antonelli and other two racers, according to the police, reports Xinhua.
"Three racers were injured in a collision, and one of them, an Italian, died of the injuries suffered," a regional police spokesperson told reporters.
The slippery conditions caused many leading riders to crash out in the event, including pole sitter Davide Guigliano.
The race and following events of the day were cancelled due to the fatal accident. The Russian Investigation Committee confirmed the death of Antonelli, saying a preliminary inquest is underway.