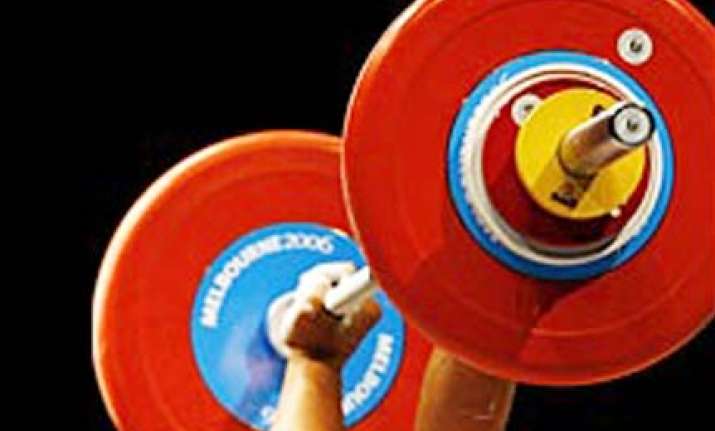 Dope-tainted Indian Weightlifting Federation's fate will be known on Friday after the sport's world governing body deliberates on whether to ban it or let it off with a fine in its ongoing Executive Board meeting in Goyang City, Korea.
The international body's Executive Board has not yet taken up the six doping cases from India on the opening day of its meeting on Wednesday  as it had too long an agenda to discuss.
"The IWF Executive Board did not make any decisions since it will hold a second day of meetings tomorrow. The agenda is so long that we couldn't finish and get to the doping problems," IWF legal counsel Monika Ungar said in a statement.
The Indian Federation, which has been banned twice in the past, faces the prospect of a third sanction after six of its lifters tested positive for banned substances last month in out of competition testing.
Under pressure from the Sports Ministry and the Indian Olympic Association, the officials of the Indian Federation resigned en masse a couple of days ago after an emergency meeting here.
Despite the mass resignations, the Indian Federation is being represented at the meeting by now former General Secretary B R Gulati.
Under international rules, if four or more lifters test positive in a calendar year, the national body can be banned for a maximum of four years.
But resignations by officials has somewhat brightened the chances of a lenient view from the executive board of the IWF as one of the international body's demands, in its letter to the IOA after the dope cases, was to change the whole set up of the national federation.
What the Indian officials are banking on is that considering India is hosting the 2010 Commonwealth Games for the first time, IWF chief Dr Tamas Ajan, who is close to IOA officials, can influence the other members of the executive board to take a lenient view.
A one-year ban may give a chance to the country to participate in the Commonwealth Games though it does not solve all the problems. PTI