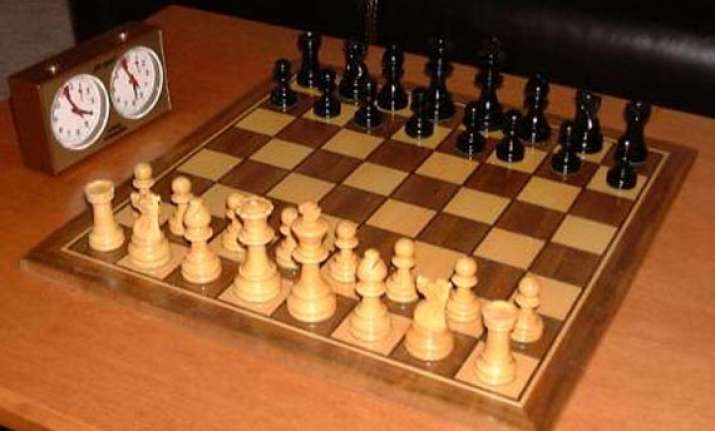 Kolkata, July 29: Fantastic performance by Kolkata based Sayantan Das and Diptayan Ghosh enabled India to regain the gold medal at the World Youth Chess Olympiad, which concluded Monday at Chongqing, China.
India thrashed Iran 3.5-0.5 in the final round of the team event to win gold, after having started the Olympiad as second seed, according to information received here.
This is India's third gold in this prestigious team event. India had won the event previously at Singapore in 2007 and in Turkey 2008.
Sayantan and Diptayan, both students of Alkhine Chess Club, won gold in the fourth and silver in the third board respectively.
Sayantan had a sparkling run to win the yellow metal by getting 7.5 points out of nine games in the ten-round event. Diptayan secured 8.5 points out of ten to win silver. Two other Indian representatives Shardul Gagare (6/9) and Murali Karthikeyan (6.5/10) won bronze in the first and second board respectively.
Sayantan also confirmed his IM title. He got his first IM norm in 2009 and the third and last one in Bhubaneswar GM meet this year.
Final standings: 1. India 18; 2. Russia 17; 3-4. Turkey, Hungary 15 each