Follow us on Los Angeles: Singer Rihanna looked fabulous in all black ensemble when she stepped out to promote her latest fragrance - Rogue Man.
Dressed in a black halter-top, matching pants and a lot of accessories, the 26-year-old singer was seen greeting her fans at the Macy's at Lenox Square in Atlanta, California, Saturday, reports eonline.com.
"My fans are insane. They just do incredible things. They show up at crazy places at random times. They bring their family members, their friends, it's all exciting," she said in a statement.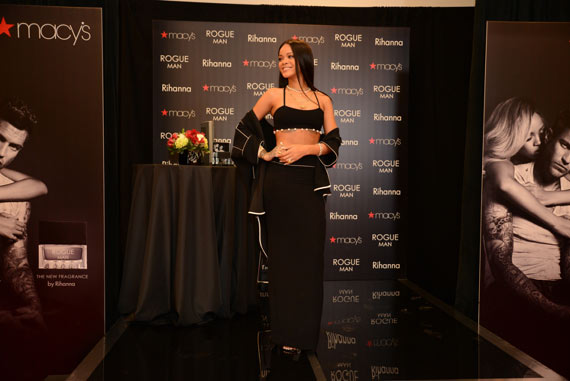 Talking about the new scent - Rogue Man - she said she tried them first on her male friends.
"All my male friends have it. I tested on them first. I also sent it home with my girls to test it out on their boyfriends," she further added.