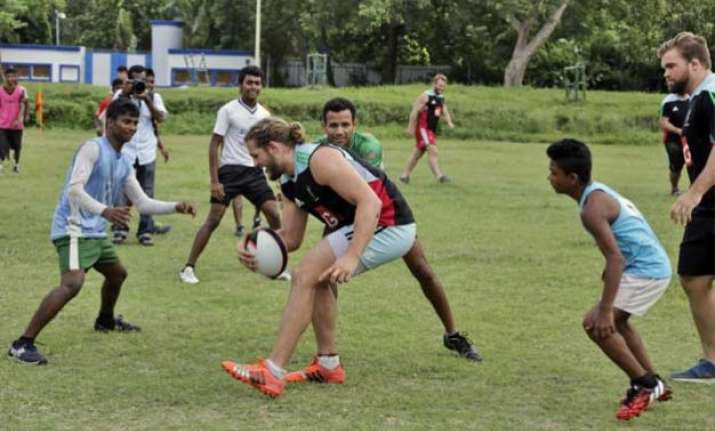 New Delhi: In India, where more than half of the population is obsessed with cricket, a delegation of England's Rugby club Harlequin F. C. has arrived in Kolkata to promote the sport and train mushrooming talents.
The basic idea behind the program is to help Indian children to grow with rugby game through short coaching camps, beside other games like cricket and football.
The eight member squad landed up in the city as a part of charity trip. Headed by head of player development Mark Soden, the team is hosted by a non-government organization - Future Hope.  It provides home and education to orphaned children and use rugby as a mode of rehabilitation.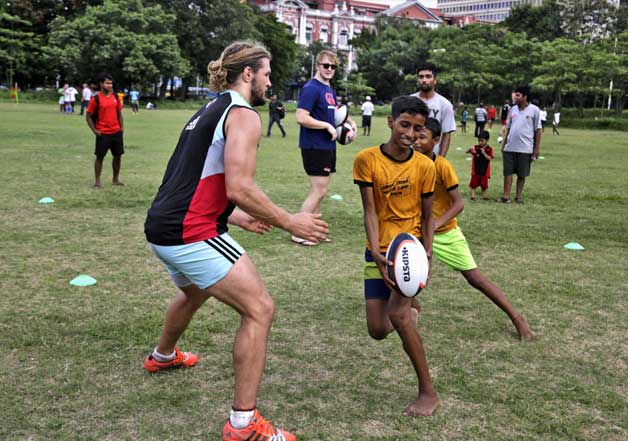 On Tuesday, the Quins gave tremendous rugby training to the young children of Future Hope. The training module comprised of both on the pitch and in the classroom sessions. The delegation will be training many other children in the city, while working with other rugby teams and Kolkata police.
Harlequin FC, which plays in the top level of the club championship, English Premiership, has made Future Hope its first affiliated rugby club in Asia.