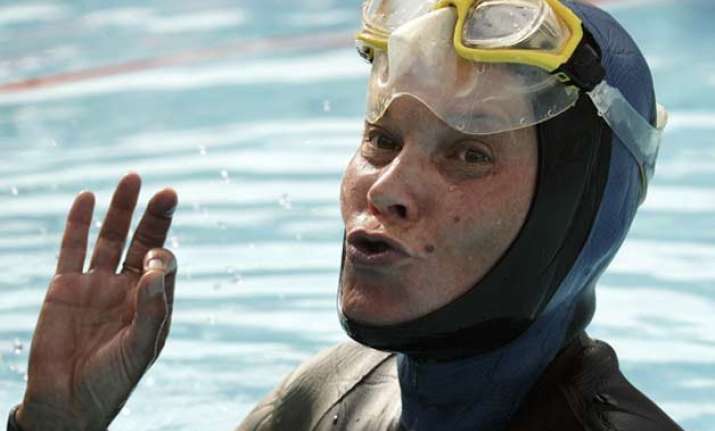 Madrid: World champion Russian free diver Natalia Molchanova, who has been missing for two days, is feared dead as all efforts to find her failed. She disappeared while recreationally diving off the coast of Spain on Sunday.
The search was called off on Wednesday after spending more than two days looking for her off the Balearic Islands.
Spain's maritime rescue service and the police specialist underwater team both said they were limiting their operations to monitoring the Mediterranean Sea surface for any trace of the 53-year-old Russian.
AIDA, the international diving federation, said in a statement that Molchanova had been diving without fins at a depth of 30-40 meters (98-130 feet) off the coast of Formentera island when she failed to resurface on Sunday.
The alert was raised after 5 p.m. Sunday, and a specialist police underwater unit with five divers was deployed from the neighboring island of Ibiza within minutes. A helicopter and a maritime rescue vessel were scrambled, and all shipping in the area was alerted. The search continued until dusk Tuesday.
Maritime rescue coordinator Miguel Chicon said the operation was "very complicated" because the 53-year-old Russian could have become trapped by weights she was wearing at the time of the dive. A submersible robot was brought in to expand the search on Tuesday.
Molchanova was among the most decorated competitors in free-diving, a sport in which participants swim as deeply as they can while holding their breath.
She ranks among the greatest free divers, having set 41 world records, and earning 22 gold medals at world championships.
(With inputs from AP)