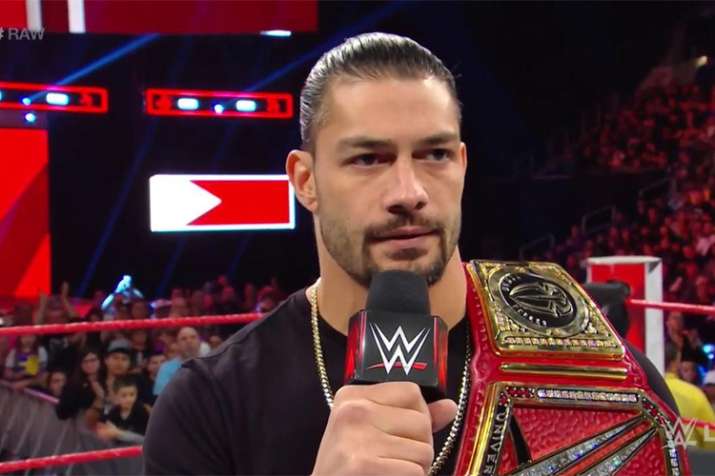 WWE superstar Roman Reigns shocked the wrestling world on Tuesday when he revealed that he is suffering from a deadly disease 'leukaemia'. It came as a shocker for fans sitting in the arena on "Monday Night RAW" as he also relinquished his championship title after announcing the news. Roman Reigns was the WWE Universal Champion on the RAW roaster of wrestlers.
Roman Reigns was set to defend his title against the 'Beast' Brock Lesnar and the 'Monster among Men' Braun Strowman at WWE Live Event Crown Jewel on November 2 in Saudi Arabia.
On Tuesday morning, Reigns opened the weekly RAW episode and entered the ring without his usual wrestling gear, but no one was expecting this to happen. 
Reigns also revealed his real name on the segment and said: "I feel like I owe everybody an apology, for months maybe even from four years, I have come out here and spoke as Roman Reigns and I said a lot of things, I said that I will be here every single week I said I will be fighting champion, I said I was gonna be consistent and I said I was gonna be a workhorse but that's all lies, It's a lie because the reality is my real name is Joe and I have been living with leukaemia for 11 years and unfortunately it's back and because the leukaemia is back I cannot fulfill the role and I can't be that fighting champion and I am gonna have to relinquish the Universal Championship."
Reigns also said that he is not retiring from the WWE and revealed when he gets fully recover with 'leukaemia', he will rejoin the company. The Samoan thanked the WWE for the chance they gave him and the fans for cheering him.
The 'Big Dog' ended the segment with a hug from his shield brothers Seth Rollins and Dean Ambrose, who were teary-eyed.
Other WWE superstars met Reigns backstage and wished him good luck in battle against leukaemia. He met Triple H, Shawn Michaels, Fin Balor and other wrestlers before leaving the building.
Reigns is one of the few WWE stars to have won three WWE Championship titles, one United States Championship, Intercontinental Champion and a Tag Team championship.