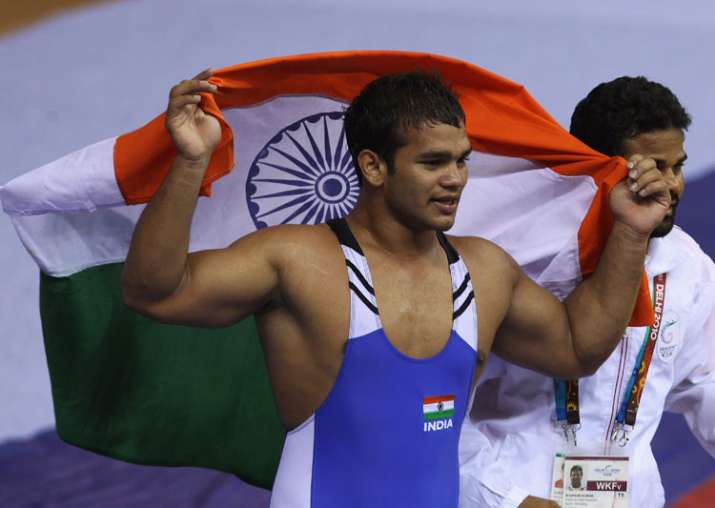 Freestyle wrestler Narsingh Yadav, serving a four-year ban for a dope offense committed prior to the Rio Olympics last year, is fervently hoping the CBI's probe into the matter will come out in his favour. Narsingh had claimed that his blood sample was tampered by his rivals at Sonepat in Haryana which led to his ban. "The inquiry in the case is going on and the decision will come, whenever it has to, and I will wait for the outcome. I hope justice prevails for me," Narsingh said. 
"I was close to a medal in Rio and I had beaten the medal winners earlier. I hope justice prevails for me. The CBI inquiry date is not yet out and I am not in touch with the Wrestling Federation (of India)," he explained. 
Narsingh, who was preferred over two-time Olympic medalist Sushil Kumar as the country's quota entry for Rio in the 74 kg class after he secured it in Las Vegas in 2015, was thrown out of the Games a day before his opening bout by the Court of Arbitration for Sport. 
He was cleared to go to Rio by NADA although he had tested positive for banned substances in the training held in SAI facilities in Sonepat that he maintained were due to spiking of his food by his rivals. 
But the move by NADA backfired as its parent body WADA filed a case in the CoA against the decision to allow Narsingh to go to Rio and the CoA slapped a four-year ban to shatter the Mumbai-based 2010 Commonwealth Games champion's Rio Olympic dreams. 
Narsingh, a bronze-medal winner in the 2015 World Championships in Las Vegas, is still training hard and hoped to take part and do well in the next Olympics in Tokyo in 2020. 
"My practice is going on continuously and I want to do well at the Tokyo Olympics," the 28-year-old UP-born grappler declared. 
Welcoming Sakshi Malik's bronze in women's wrestling at Rio, Narsingh said: "Indian wrestling is going good now and we will get three-four medals in wrestling in Tokyo." 
(With PTI Inputs)